Mark your calendars! The Sanilac Career Center Showcase Night and Parent Teacher Conferences will be held Wednesday, November 6, 2019 from 5-7 p.m.at the Career Center which is located at 175 E. Aitken Rd., Peck, MI. Everyone is welcome!

Today, Dr. Deborah Walker, presented to our social studies classes throughout the day and discussed her experiences while living and working in the country of Gabon, It was a tremendous learning opportunity for our 7-12 grade students! Thank you Dr. Walker!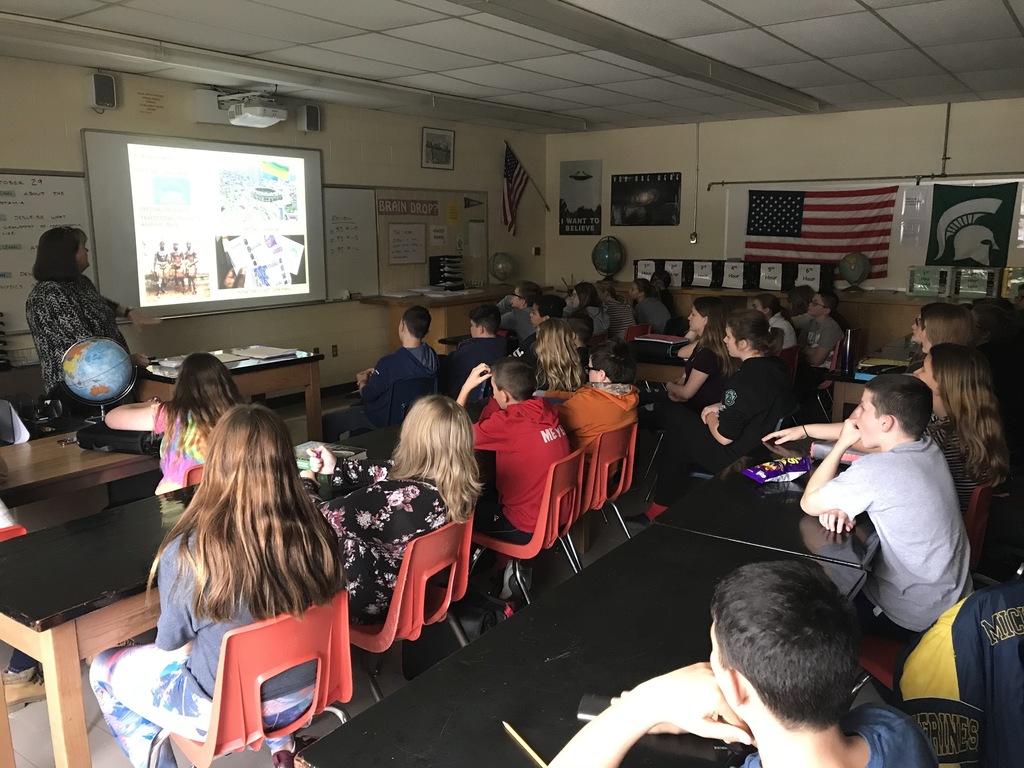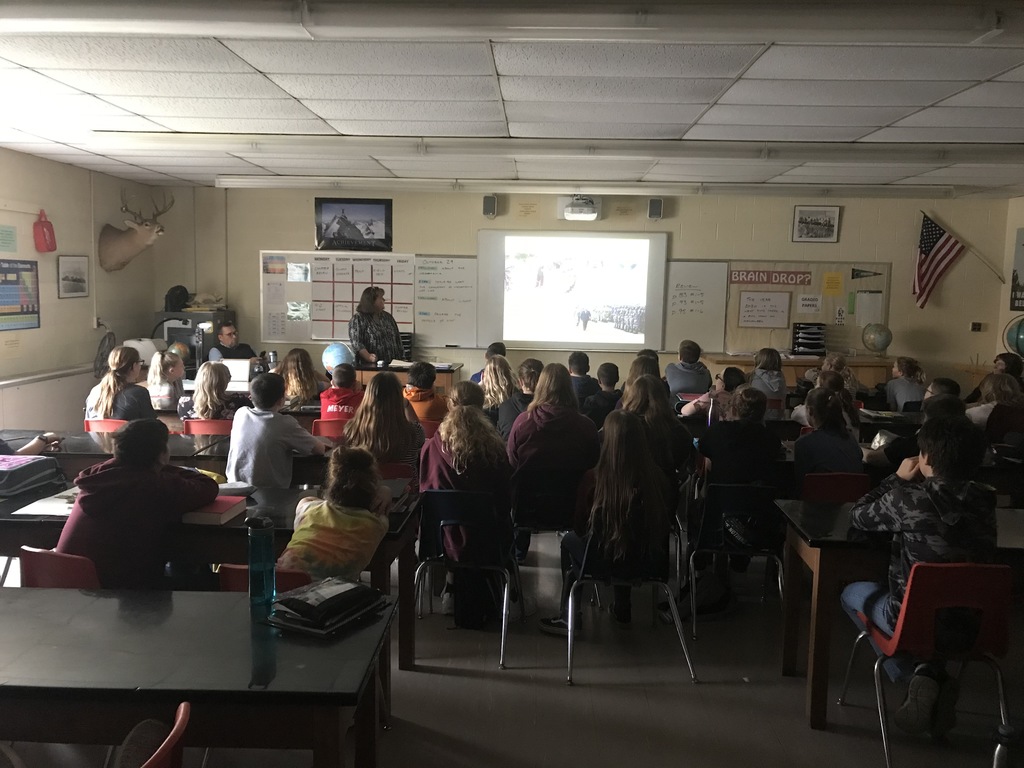 Wanted: Afternoon staff person for Red Raider Care. The hours are from after school until 6:15 pm or until the last child leaves. Applicants must be 18 years old and have fingerprints on file.(approximate cost $70). Minimum wage will be paid. If interested, contact Tiffany Brooks at
tbrooks@marletteschools.org
.

Marlette Cross Country competed at the Regional meet at Wagner Park Saturday. Senior Riley Ford dominated the girls race, repeating as Regional Champion with a season best 19:02, 1 minute and 28 seconds ahead of the runner up. She led from start to finish and ran with determination. Next in for the Raiders was Junior Emma Albertson, who just missed a personal best and was 9 spots from qualifying. Senior Marissa Crase ended her Raider Cross Country career with a personal best of 23:17. Olivia Storm, Emily Martinez and Abby Meyer all ran good races for the Raiders. On the boys side rookie senior and rookie freshman, Blake VanHorn and Dakota McCombs finished their seasons with strong performances. "We were hopeful to try to slide in as a team but hats off to Harbor Beach, Deckerville and Owen-Gage on their team performances. We were really excited to see how strong Riley ran and know that it's always good to have momentum going into the state meet. Marissa ran a great race start to finish and it was great to see her end her career with her fastest time." said Coach Chris Titus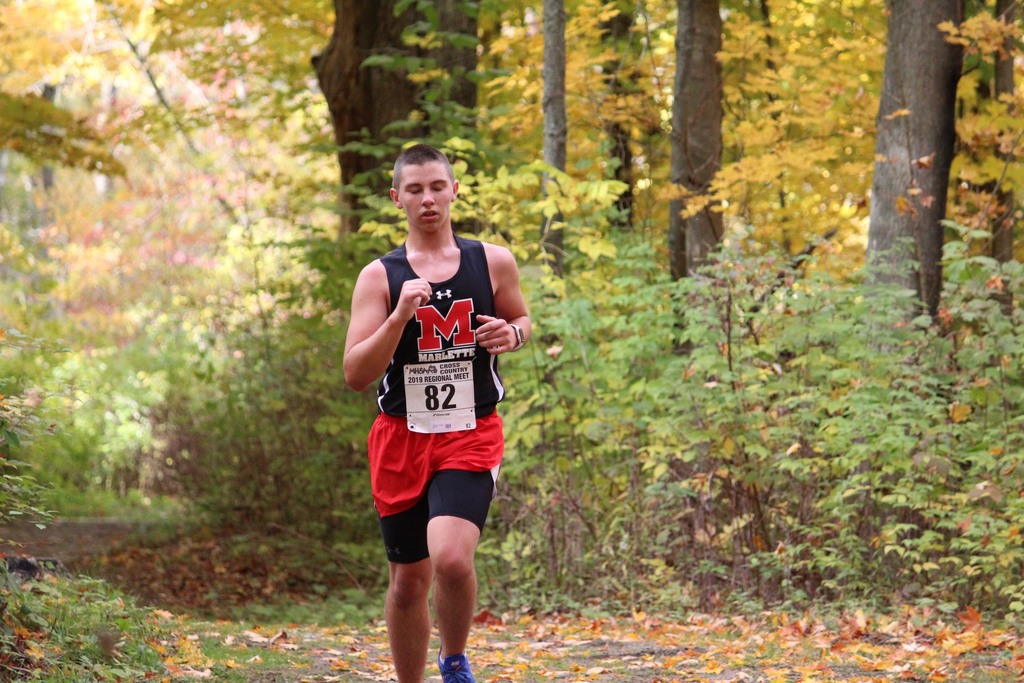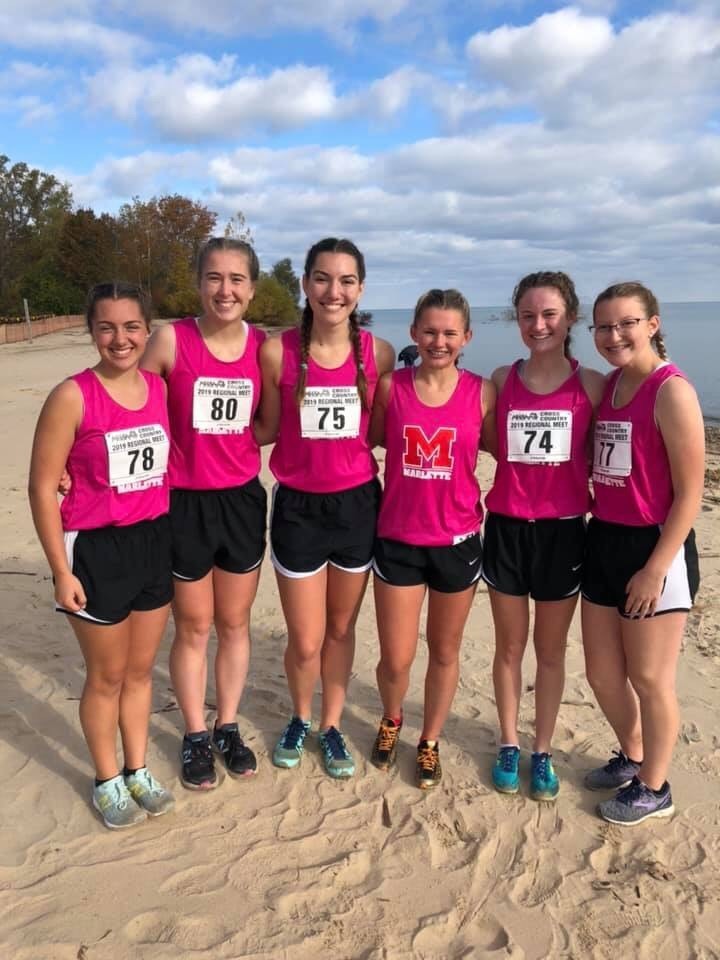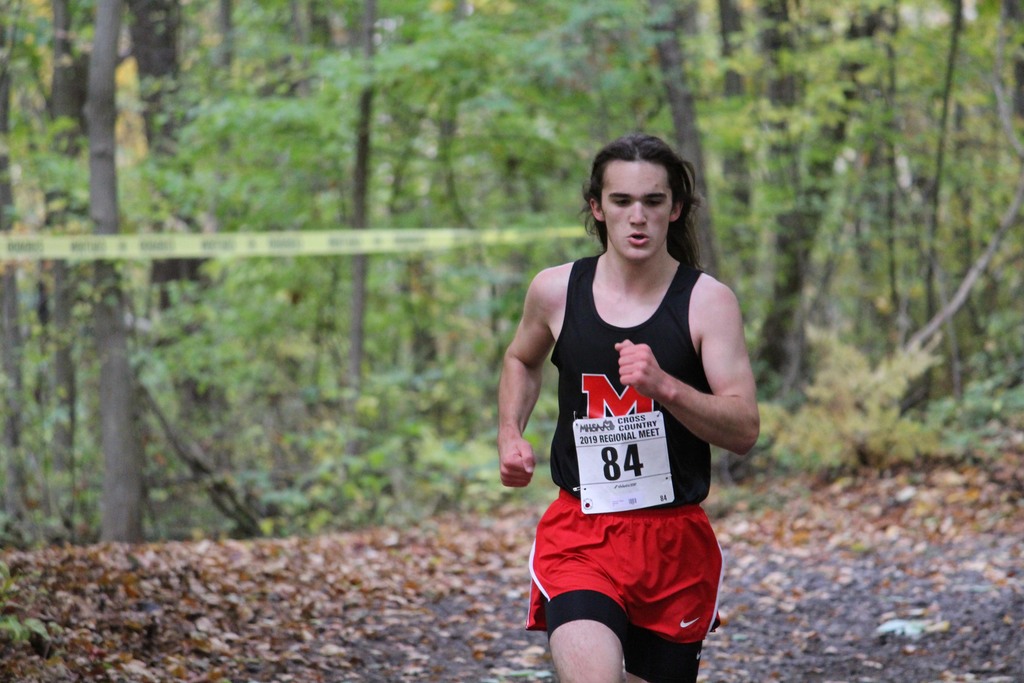 Congratulations to our elementary Students of the Week, Cole & Jacob! #RedRaiderNation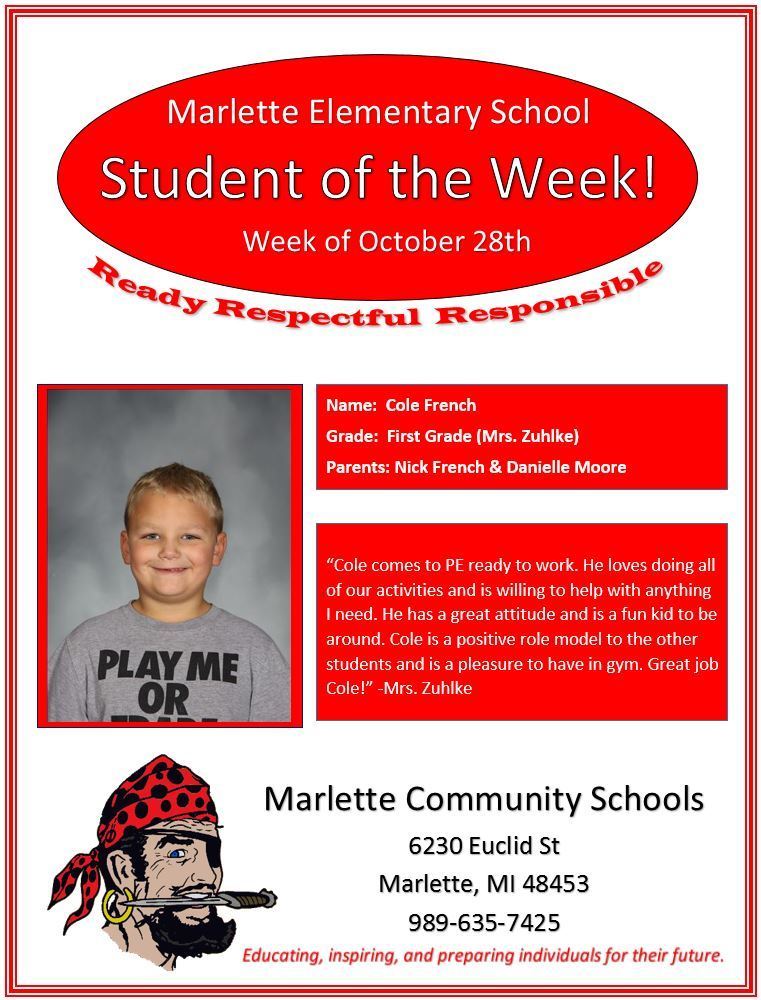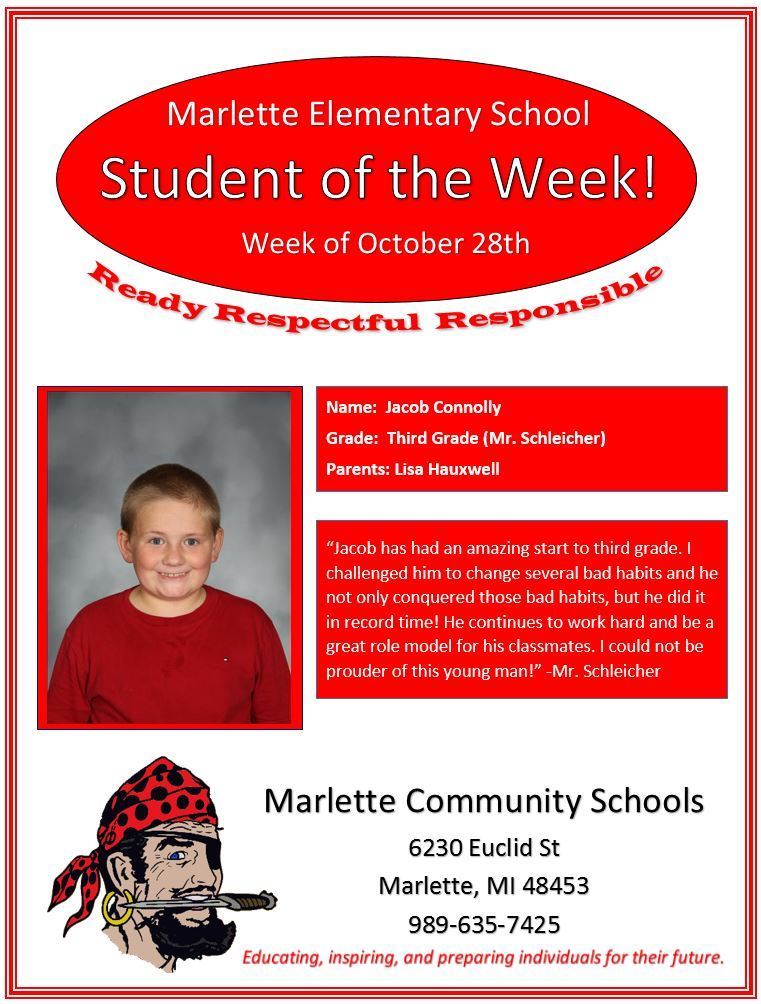 1st-6th grade girls interested in learning basketball fundamentals such as dribbling, passing, ball handling, shooting, screening, and defensive skills, please return this form and $20 to the elementary office.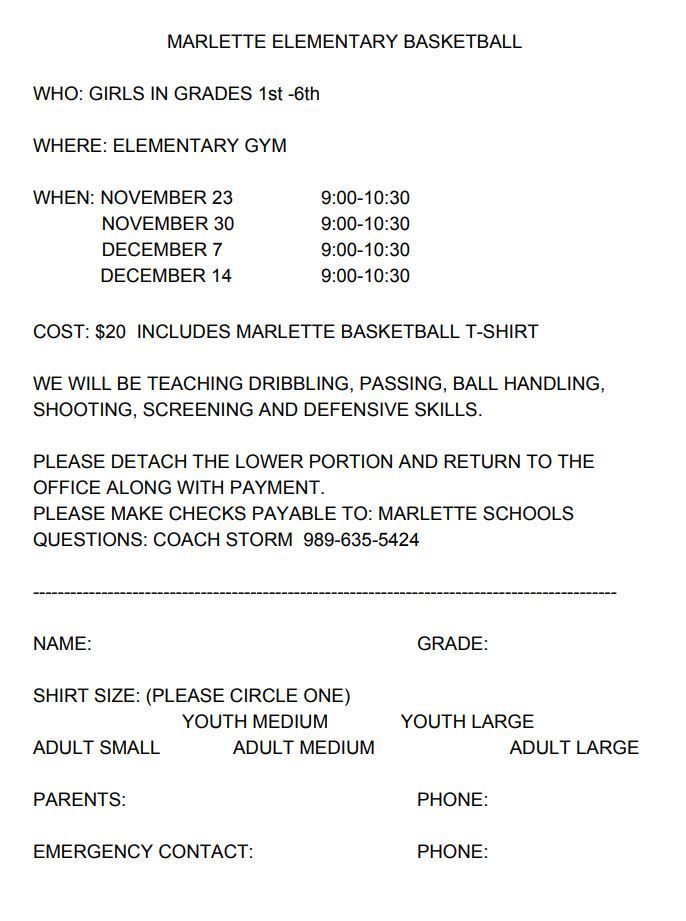 Congratulations to our 5th and 6th grade Spelling Bee champions who will represent Marlette Elementary School at the Sanilac County Spelling Bee on Friday, November 1, at the Career Center!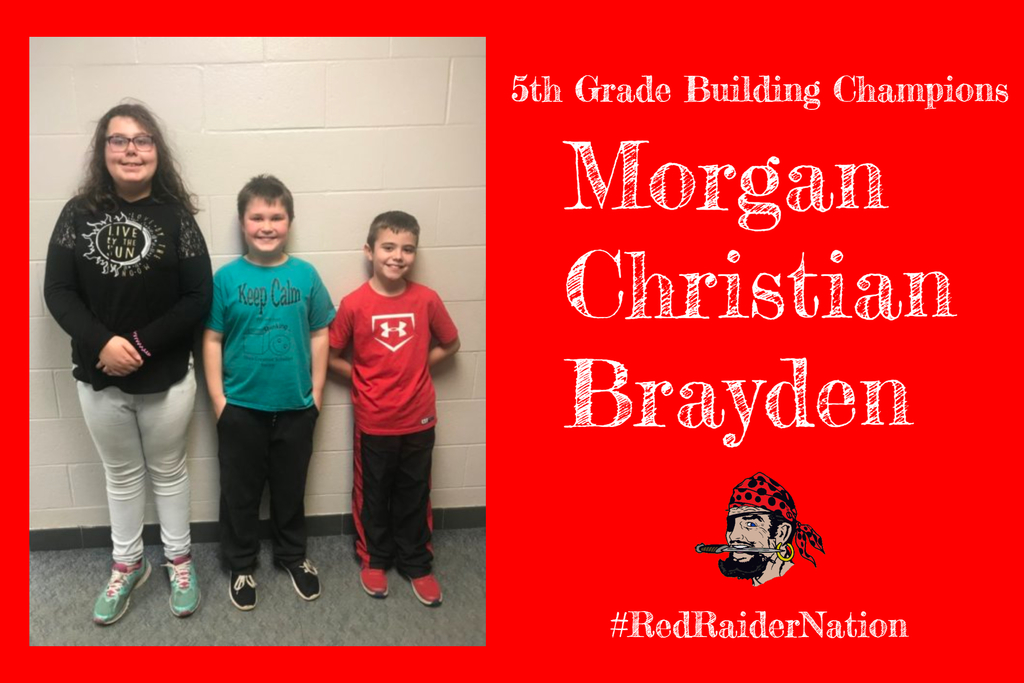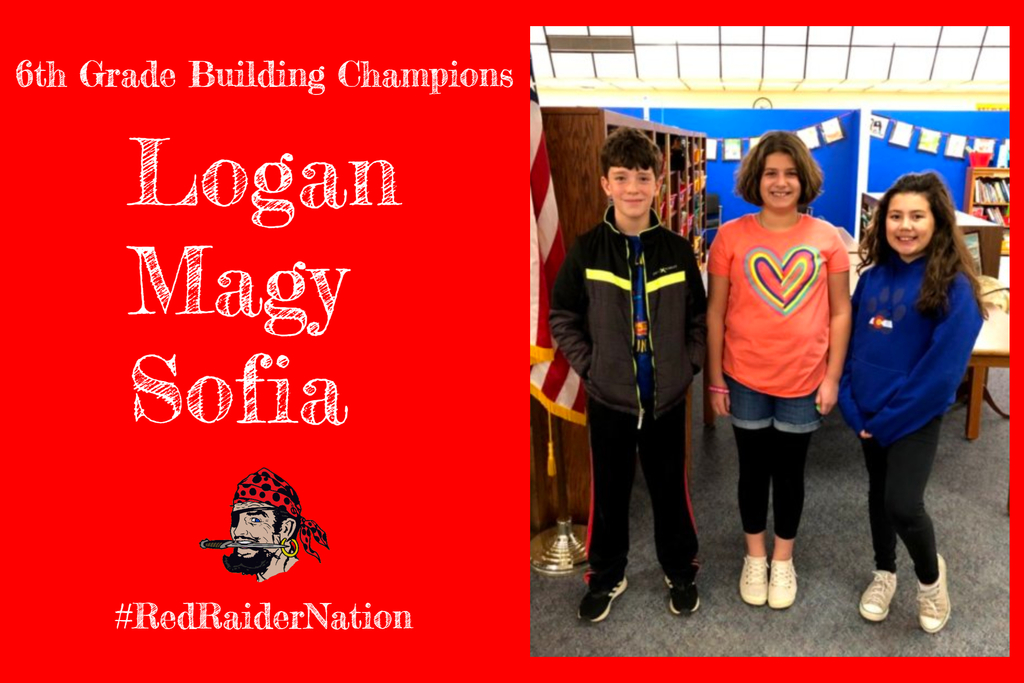 October is National Principals Month! Michigan's State Superintendent Dr. Michael Rice has a special message to share about principals. We are fortunate to have two of the best working right here in Marlette!
https://www.youtube.com/watch?v=POSL-N7RUiI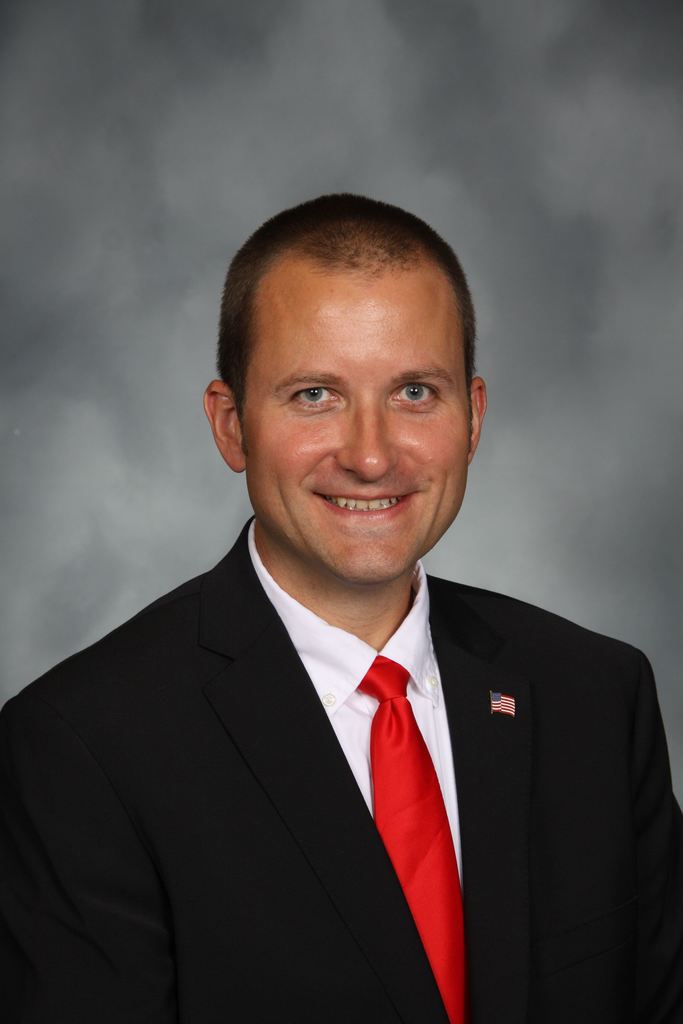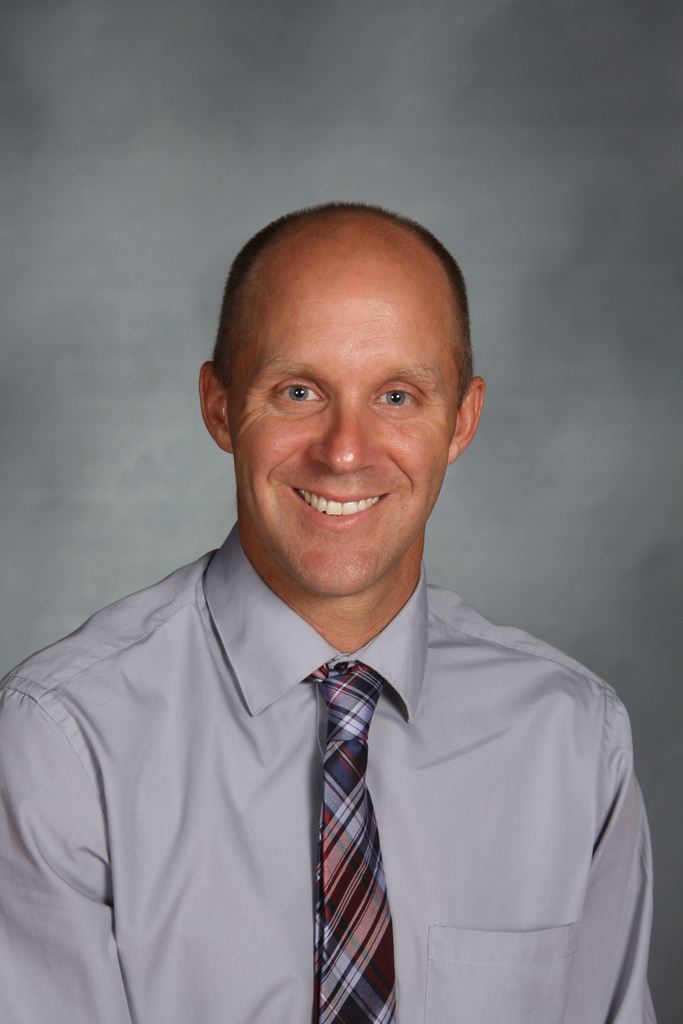 Congratulations to the elementary Students of the Week, Keira & Nino! #RedRaiderNation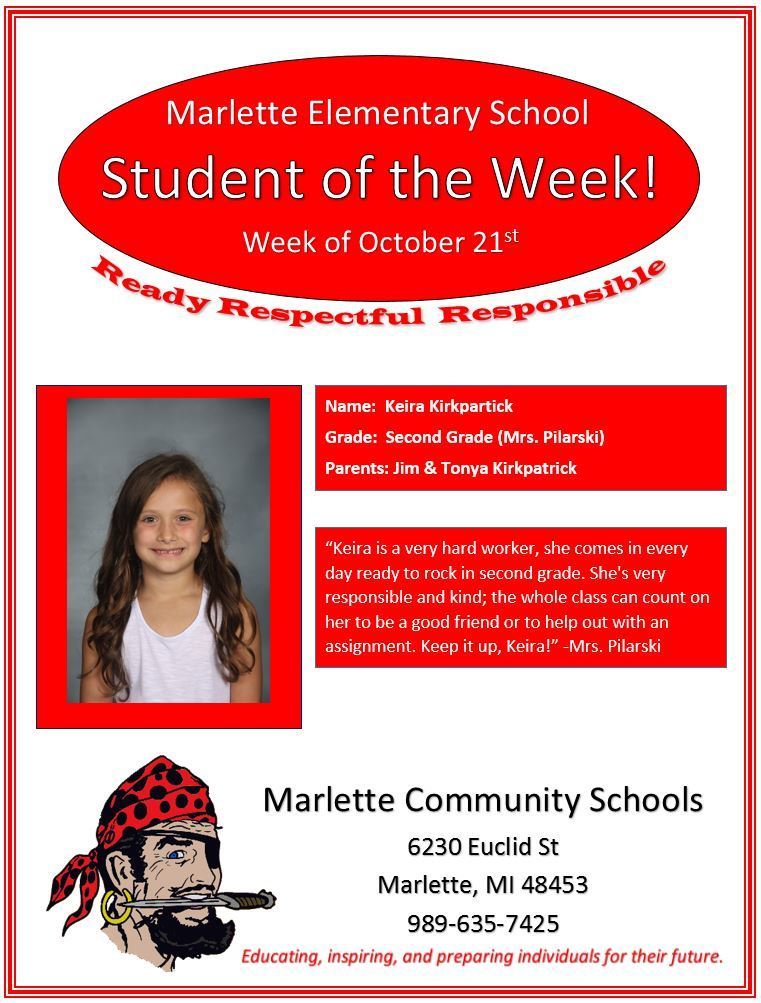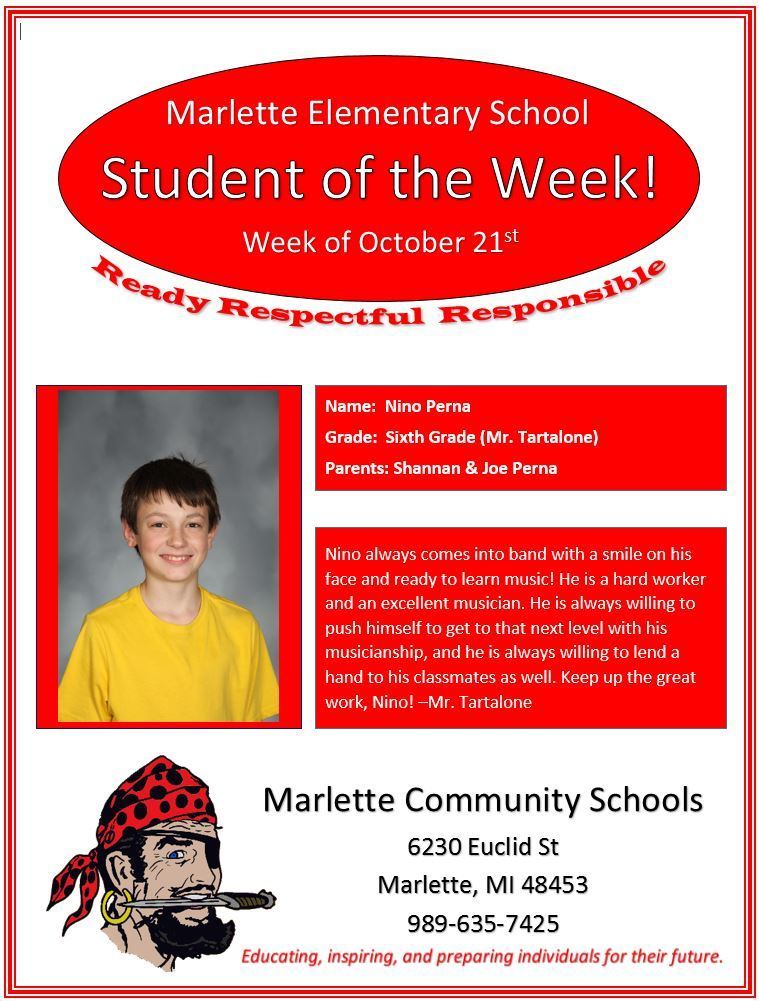 More pictures from today's Mi Career Quest!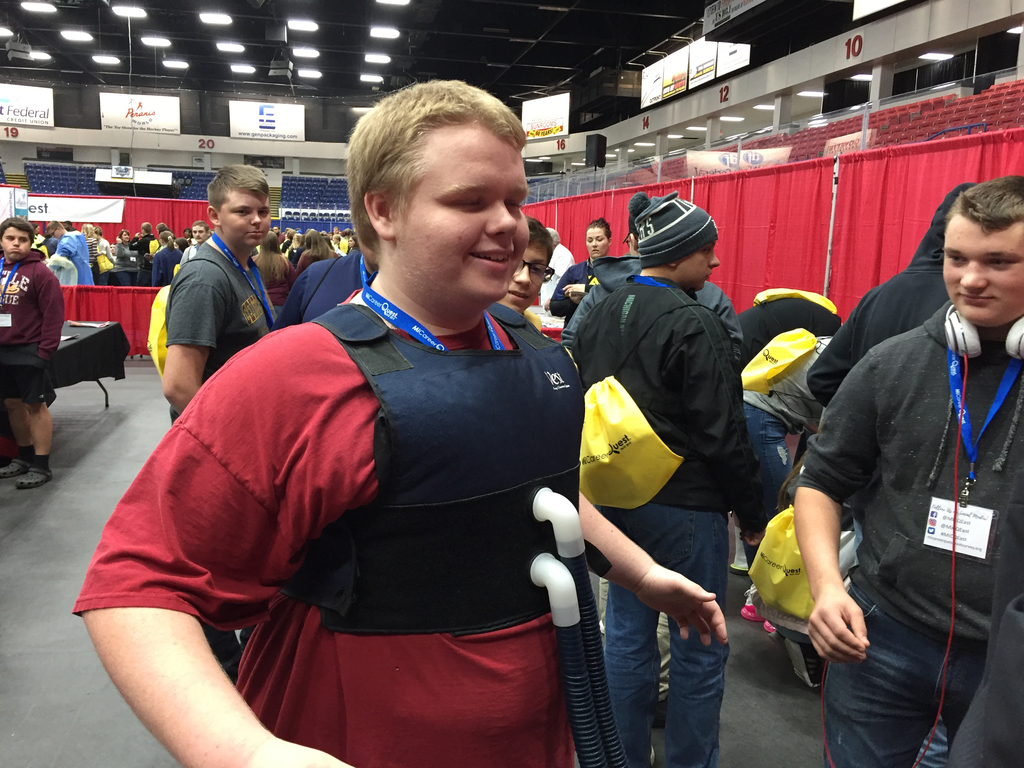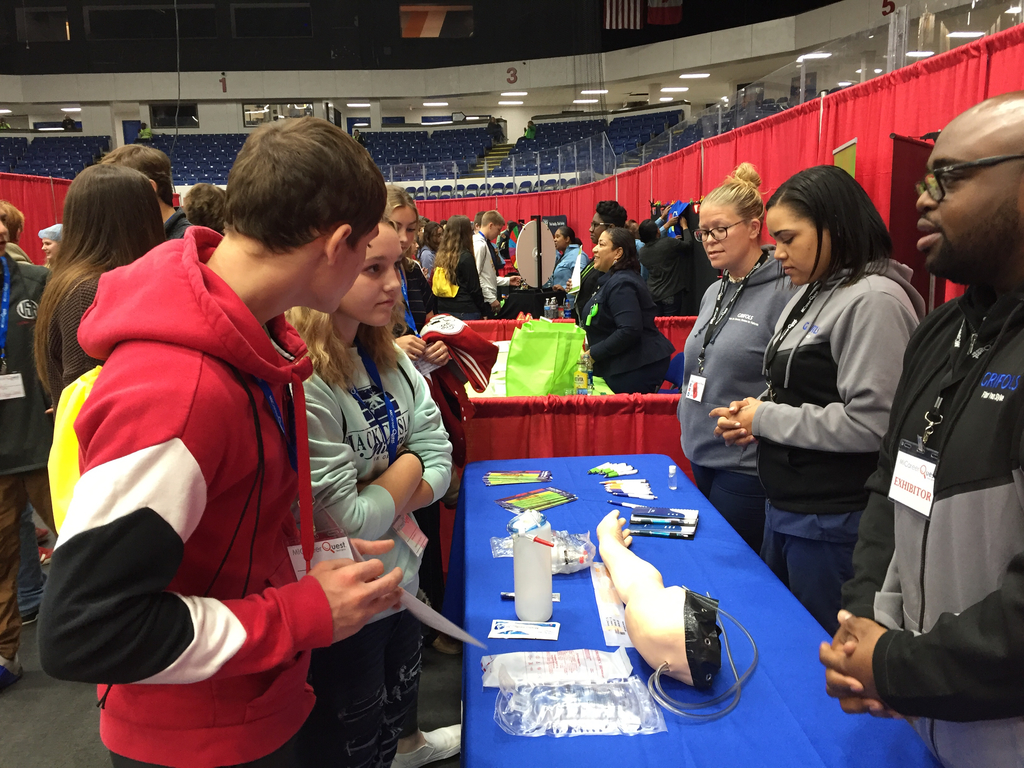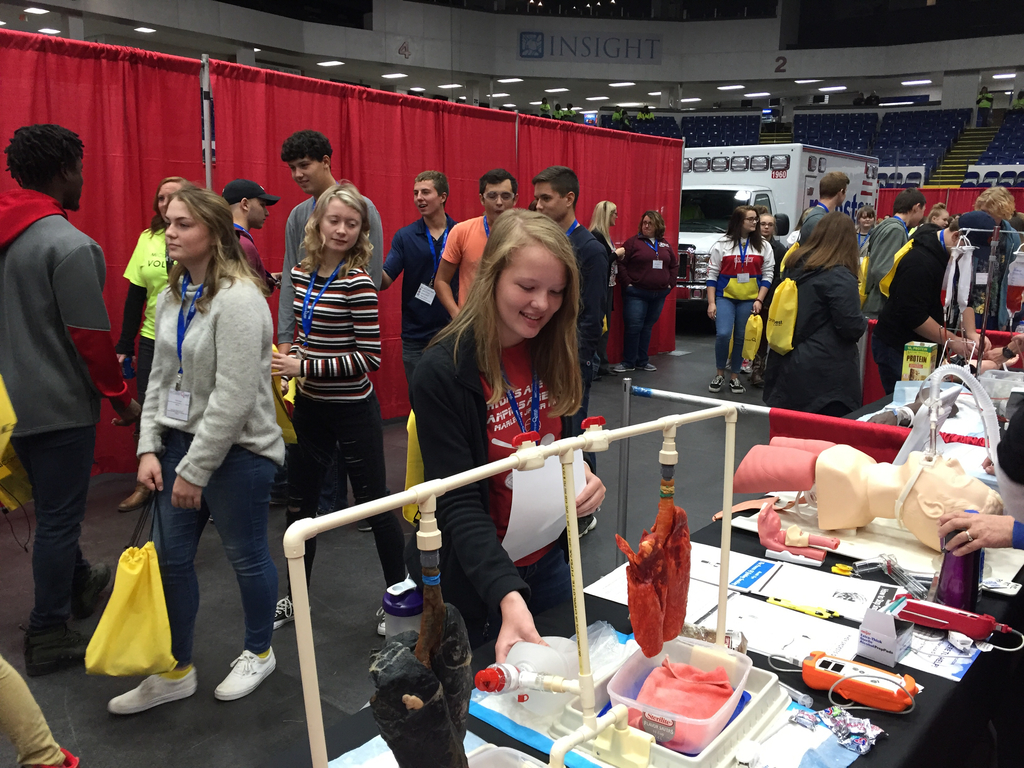 It was an educational experience for our sophomore students at today's Mi Career Quest. Thank you to all the organizers and professionals who made this tremendous event a success.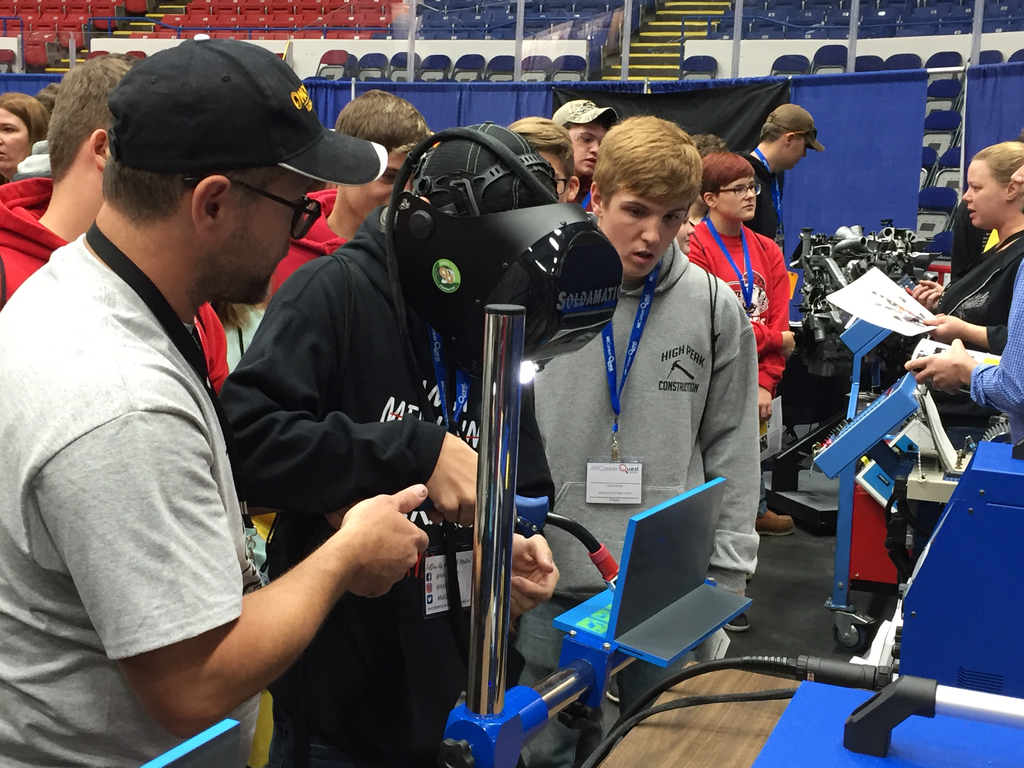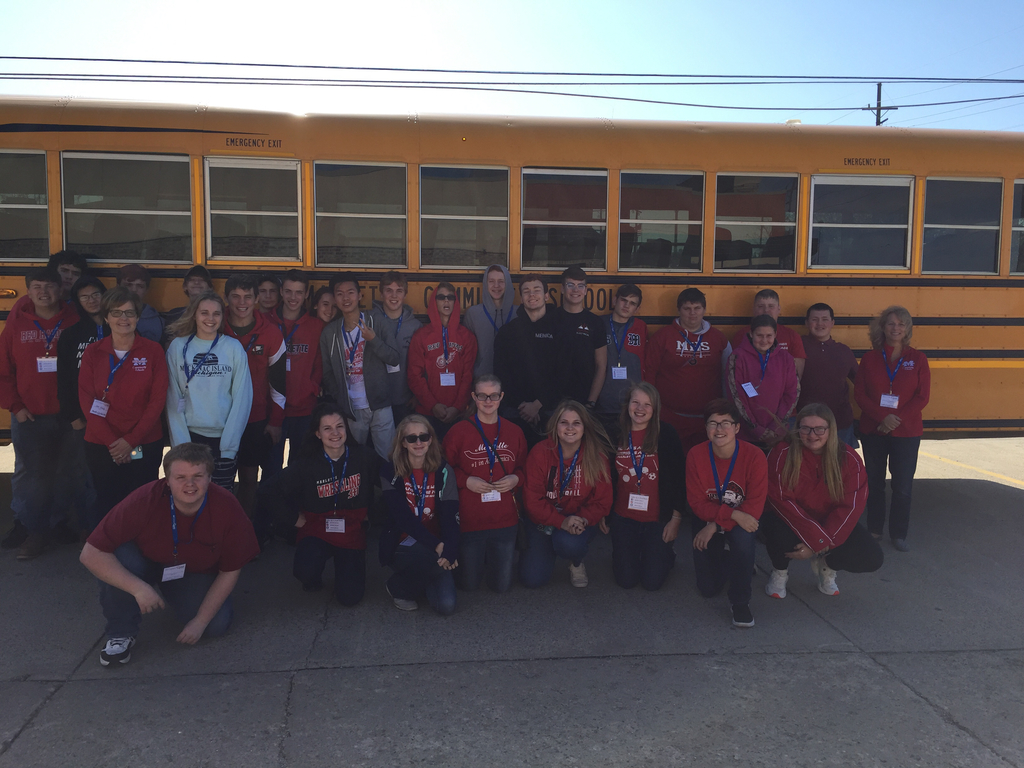 The freshman volleyball game scheduled for Tuesday, Oct. 22nd is canceled.
Have you always wanted to help out in the schools, but you weren't sure how to get started? Well, we are looking for you! The elementary school is trying to fill some positions in our Meals with Mentors program. There's no specific commitment- help as much as you are able!
This week is National School Bus Safety Week. We would like to thank our drivers for always putting student safety first! Don't forget, the school bus is the safest form of student transportation.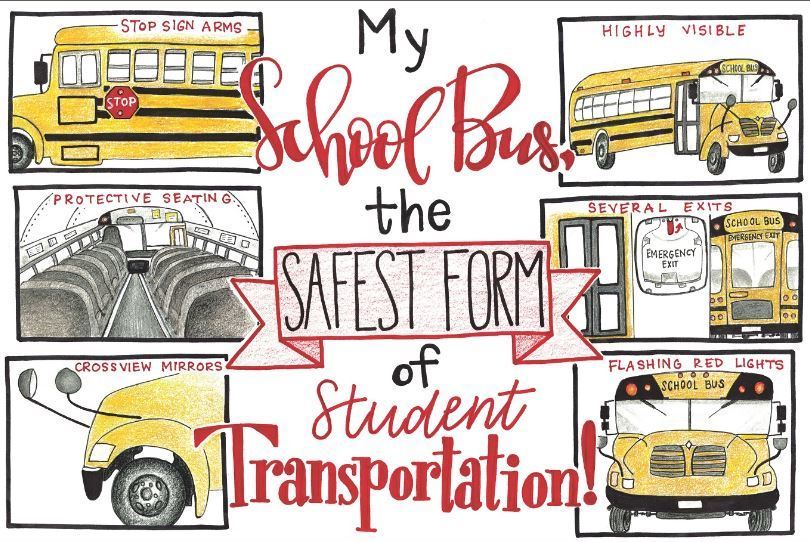 Marlette Elementary School picture retakes are this Wednesday, October 23. Five year old Mr. Vislosky would like to remind everyone to wear their best smile!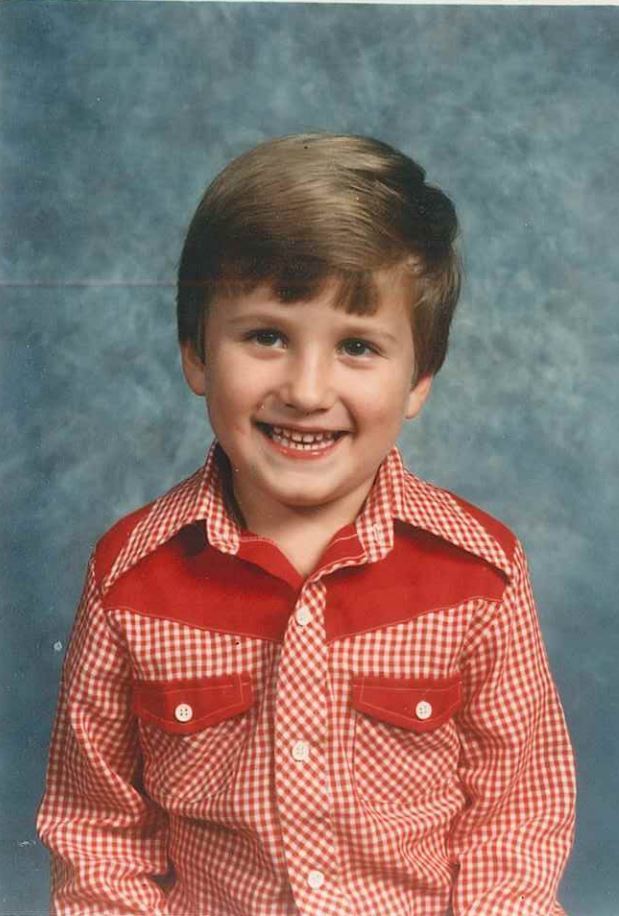 This is a very important reminder as we have received a few messages already- there is no school on Friday, October 18. Have a wonderful weekend!
We would like to thank our firefighting heroes from the Marlette Fire Department who visited our preschool through second grade students today to teach us about fire safety. Thank you!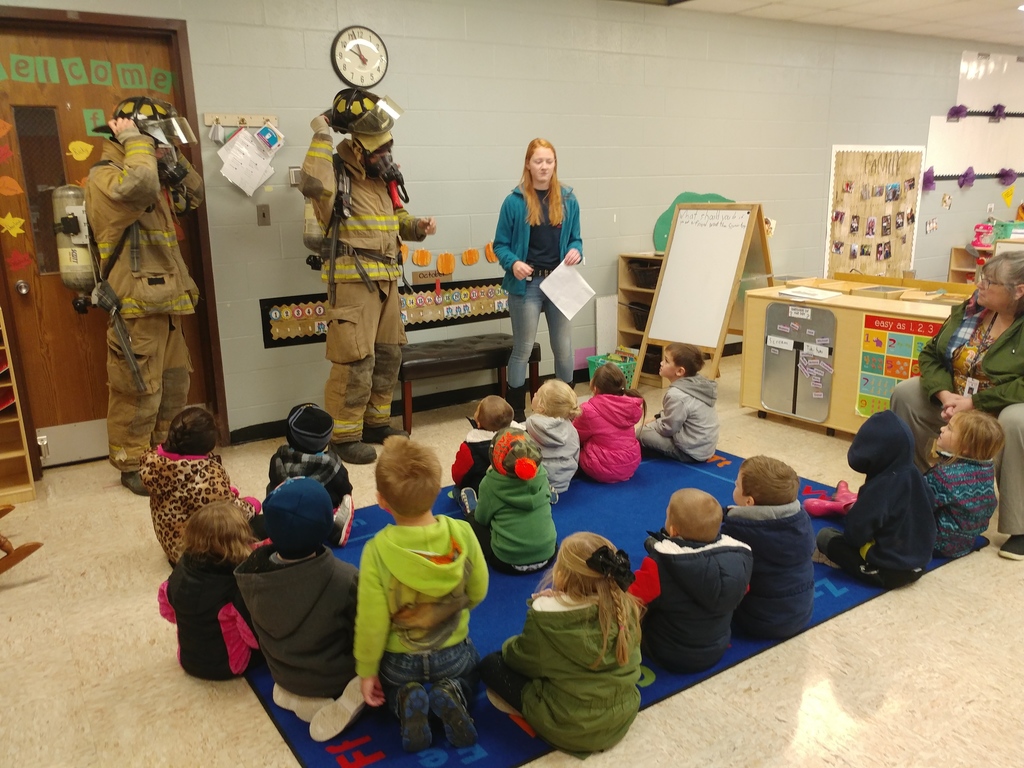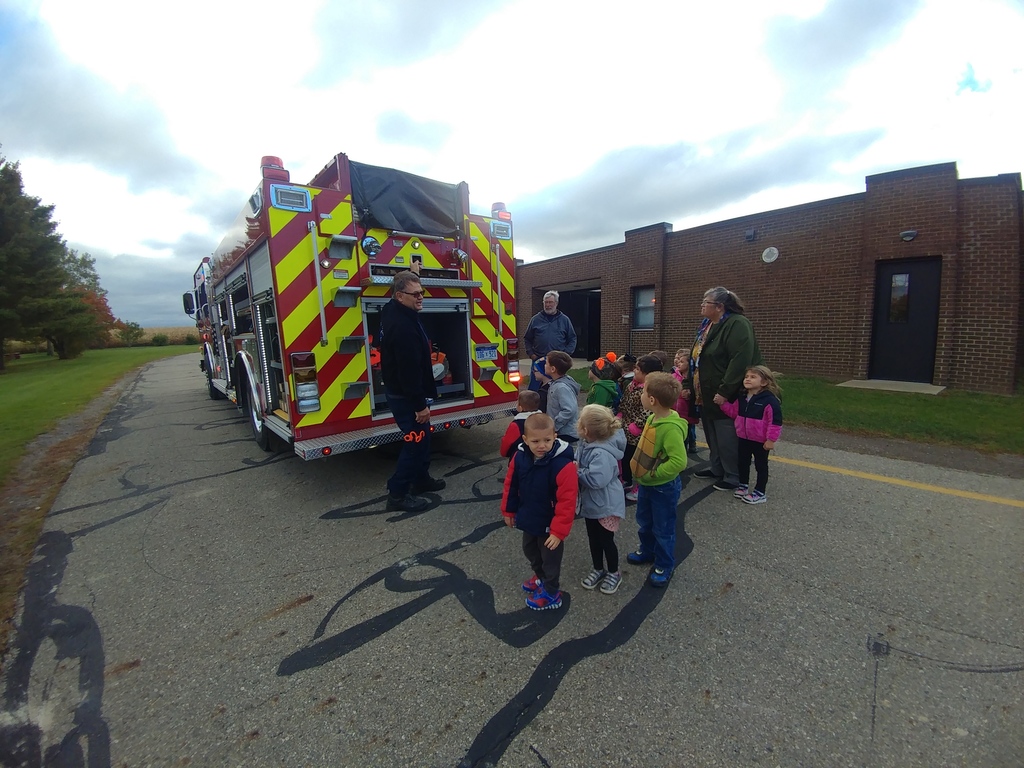 The Drama Club's performance of "Around the Clock" has been rescheduled for Nov. 8th at 7:00 pm, Nov. 9th at 7:00 pm, and Nov. 10th at 2:00 pm. All performances will be in the Jr./Sr. High cafeteria.

Save the date! We just received word that on Feb. 22, 2020 at 5:30 pm, Quiz Central will air Marlette's HS Quiz Bowl match against New Lothrup. Our quiz bowl team competed in this match on Oct. 9, 2019 at CMU. PBS channel 28 will broadcast the replay.

Marlette's Cross Country Team competed at the GTC meet last night at Laker High school. For the girls, Riley Ford repeated as overall East and West Champion with a time of 19:24. Emma Albertson was 2nd Team all conference with a time of 22:34 and Marissa Crase was Honorable Mention with a season best time of 23:50. Olivia Storm was next in for the lady Raiders with a personal best of 25:49. Emily Martinez and Abby Meyer rounded out the field for Marlette. For the boys, both Blake VanHorn and Dakota McCombs ran personal bests. "It was a great performance on a challenging course with lots of turns. Well done to Marissa, Olivia, Blake and Dakota on their PR's and to Riley for repeating as League champ. It was a great way to finish the League competitions for seniors Marissa and Riley."