3rd and 4th grade boys played well against Kingston and Peck today. They worked hard and have a winning streak of 8-0 for the season. Go Red Raiders!

For Fun Friday, Mr. Reynolds's third graders sorted, divided, subtracted, and compared Skittles Gummies in the classroom. Students earned this rewarding and fun lesson for their positive behavior throughout the school week and dedication to learning math facts.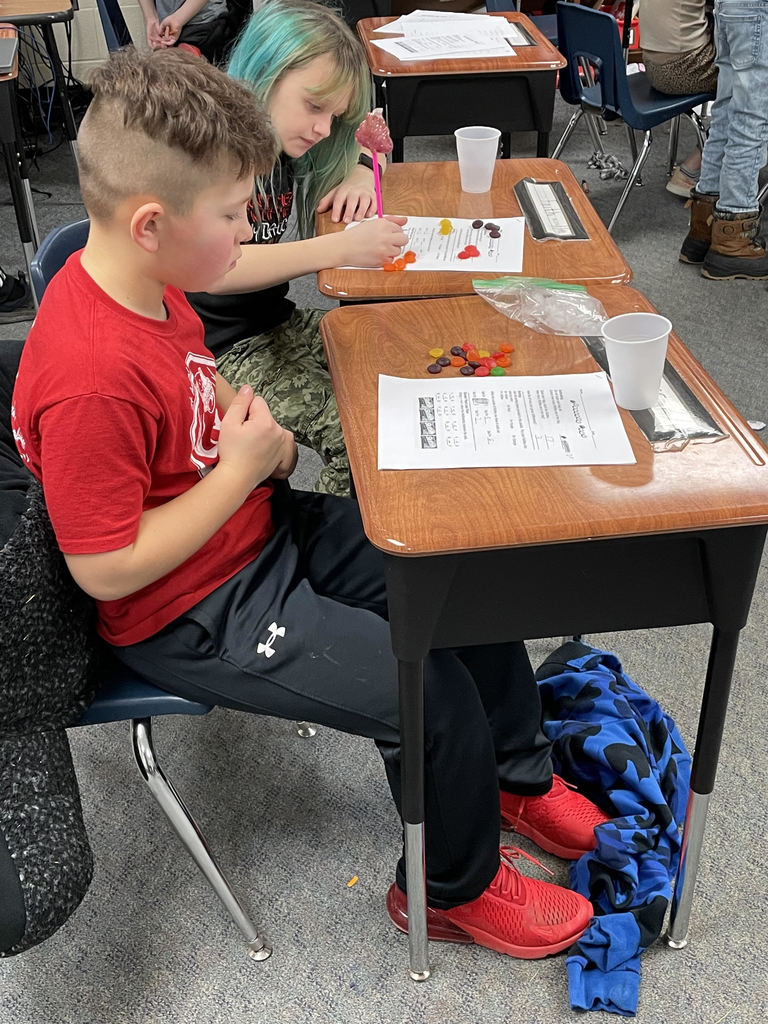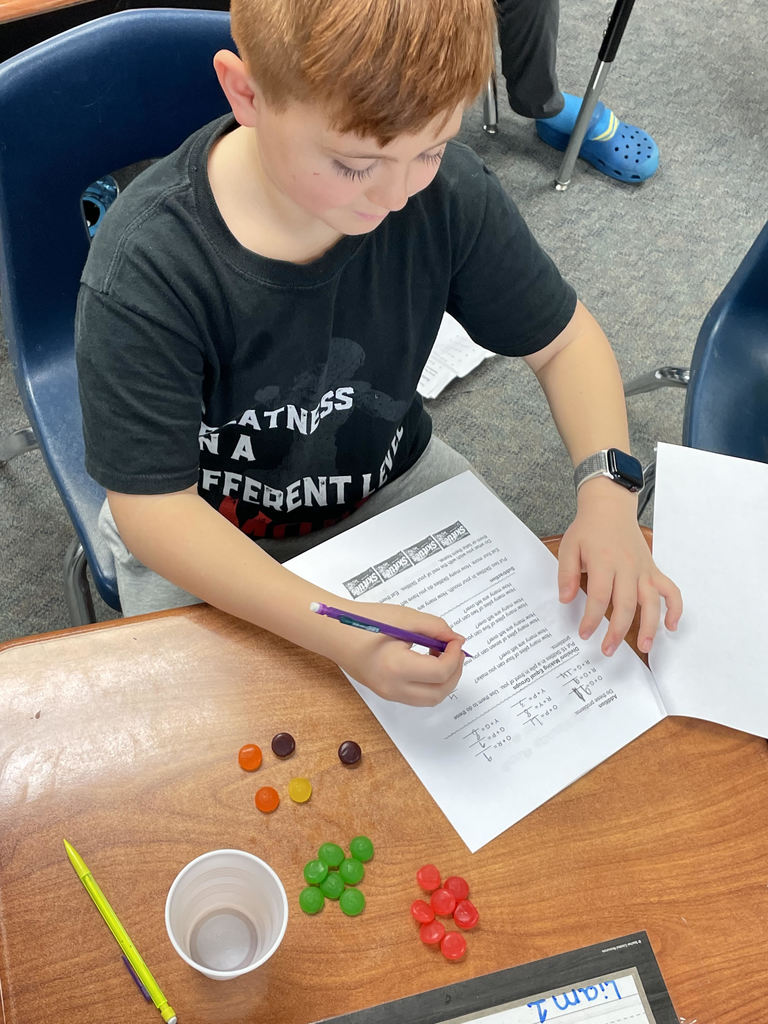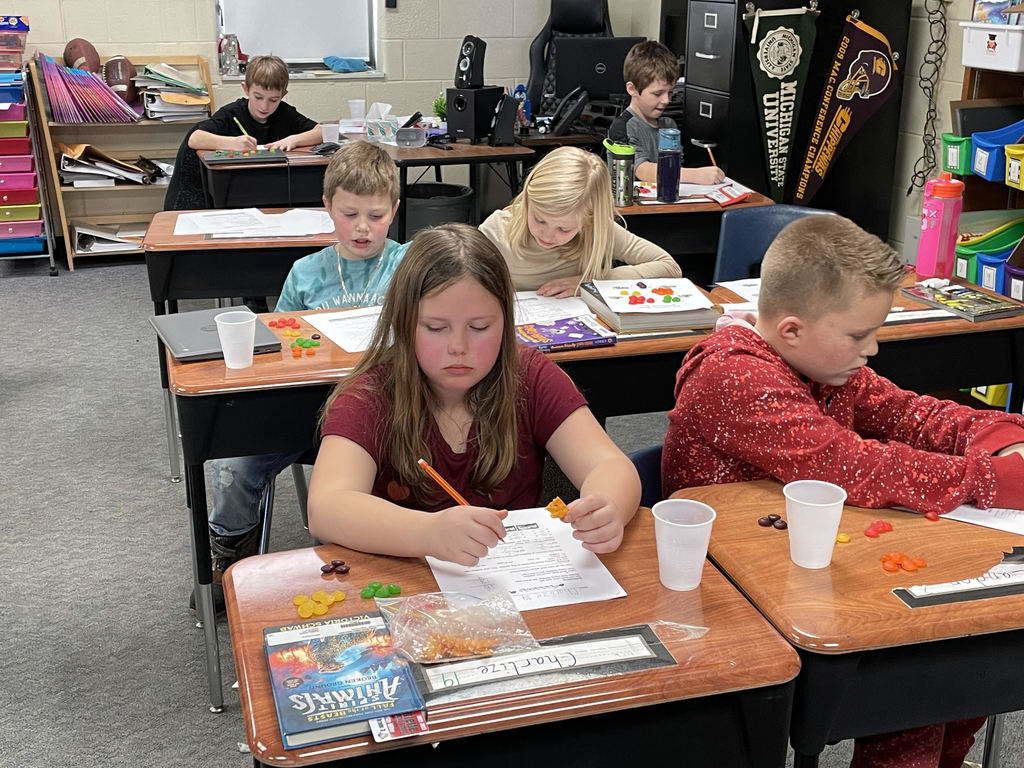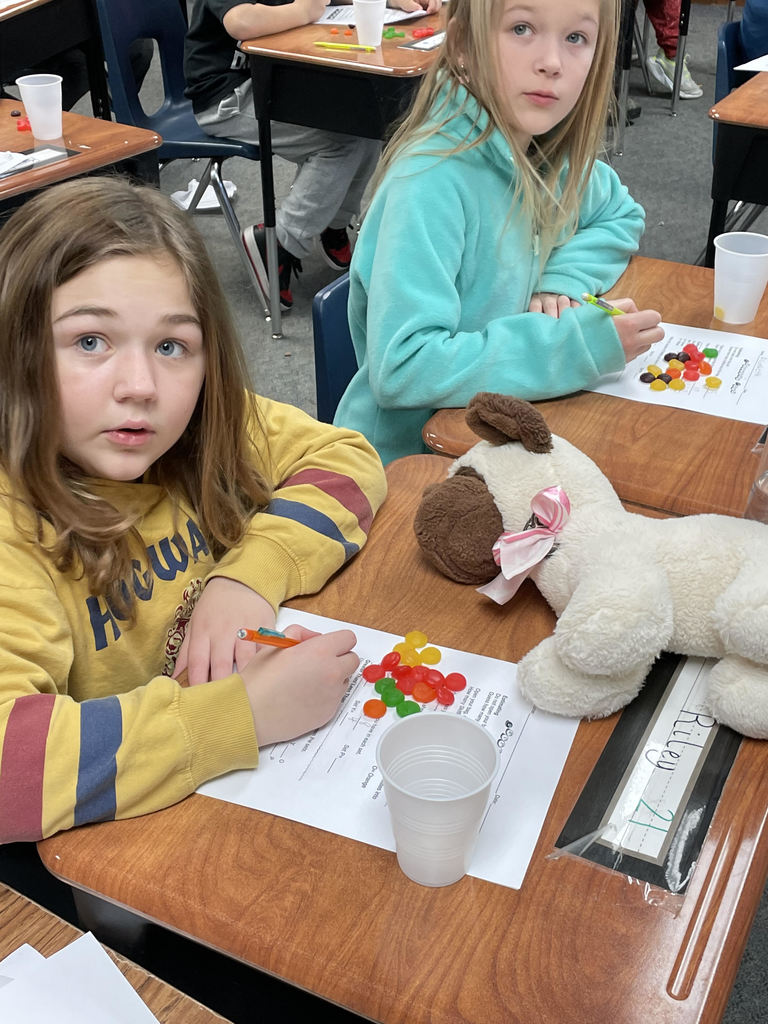 Happy Friday Marlette! Don't forget that our wrestling team travels to Carrollton on Saturday for a 9:00am match and next week is Snowcoming on Friday, February 3rd! Enjoy your weekend! #RedRaiderNation
A win for our Lady Raiders!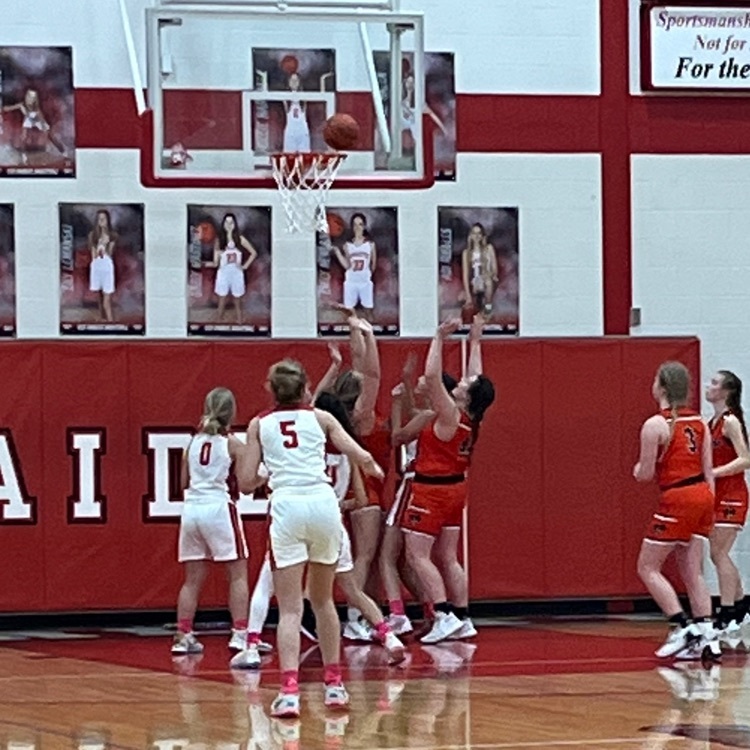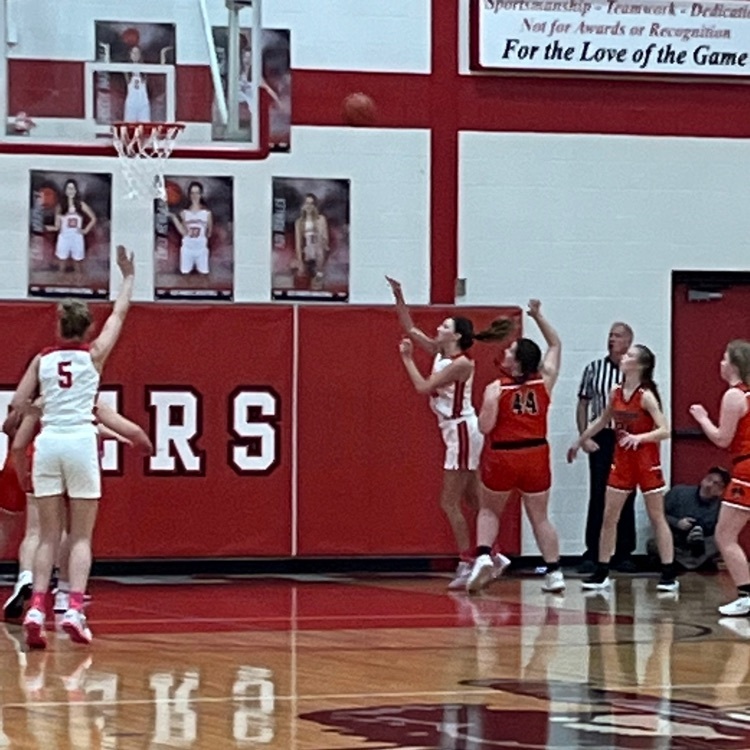 The Jr/Sr High School students will be celebrating Snowcoming with Spirit Week. Spirit day themes are selected by your high school student council and approved based on appropriateness. Bikini Bottom day is based on the popular show SpongeBob SquarePants.
Come out tonight to cheer on our Lady Raiders in their Pink Out game. JV is playing now and Varsity is after.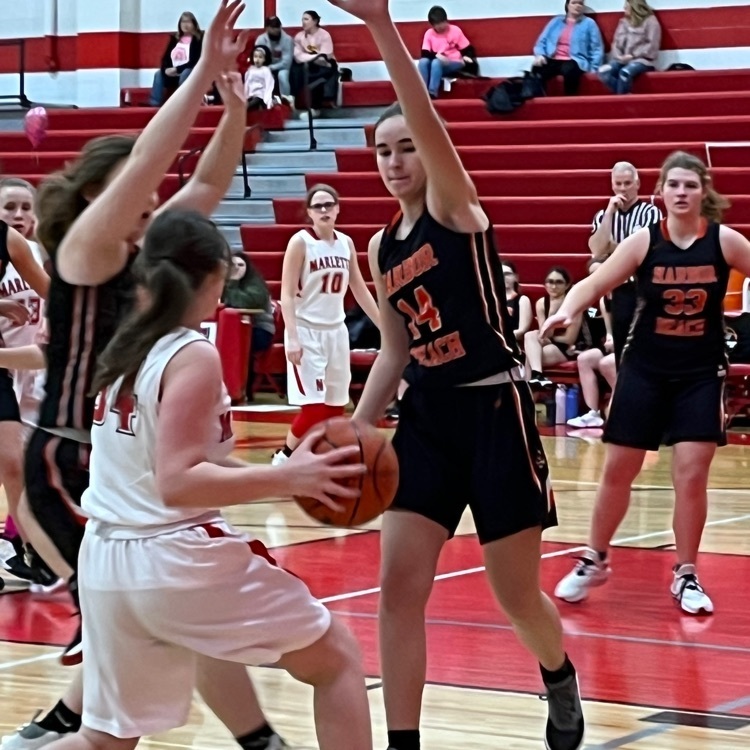 The games will be played tonight as scheduled.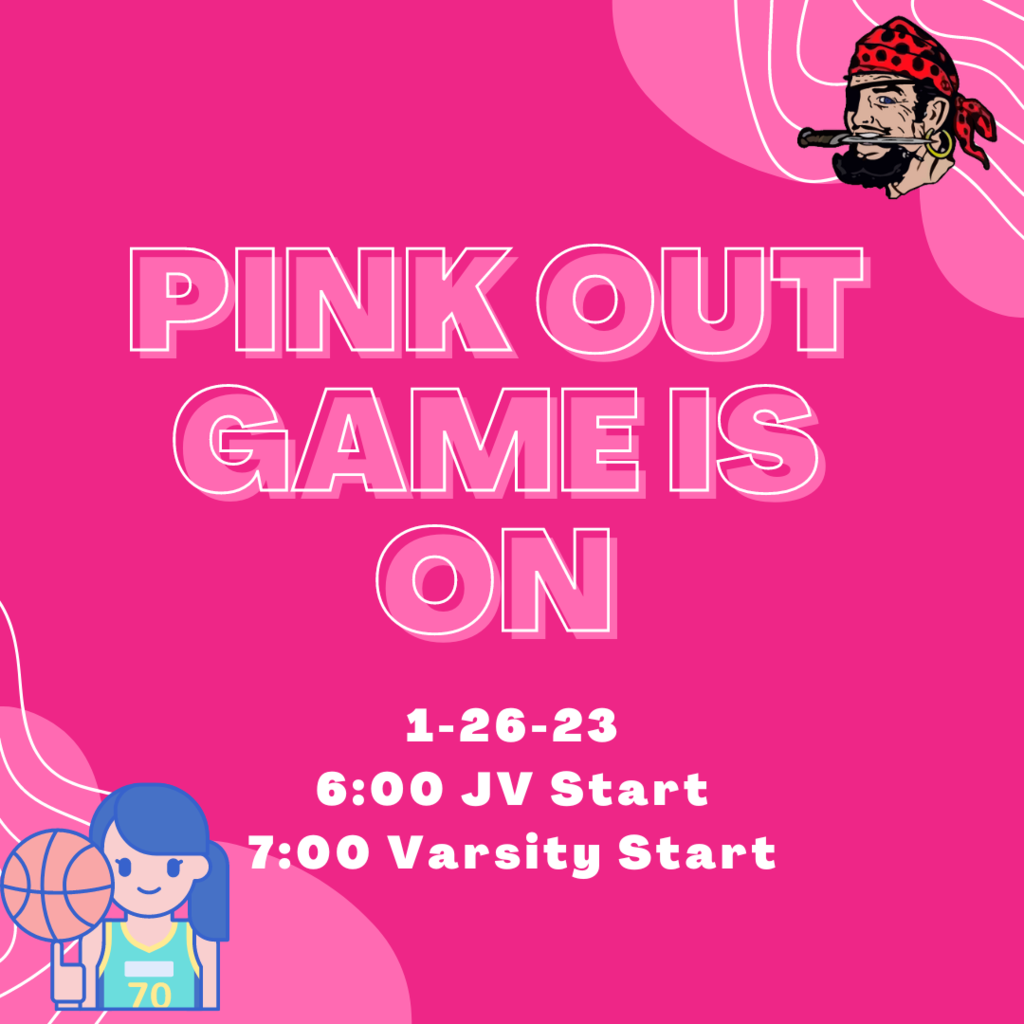 Fri Jan 27 -PM take home route only: Ms Sue's bus -14B red circle-will be a late bus. Please call 989-635-4942 or email
kay.taylor@marletteschools.org
if you are able to pick your students up after school. Students not picked up will ride a late bus home 1 to 1 1/2 hr later.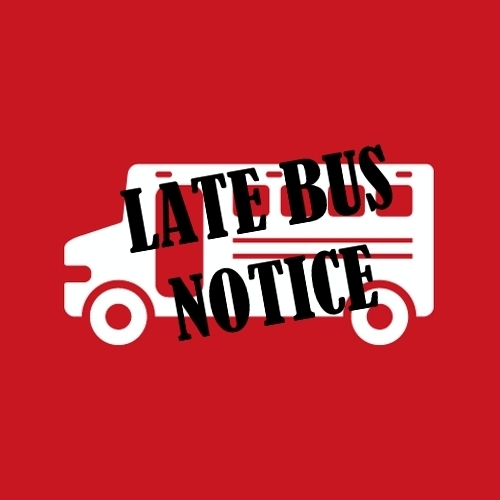 Junior High Basketball practice is cancelled tomorrow.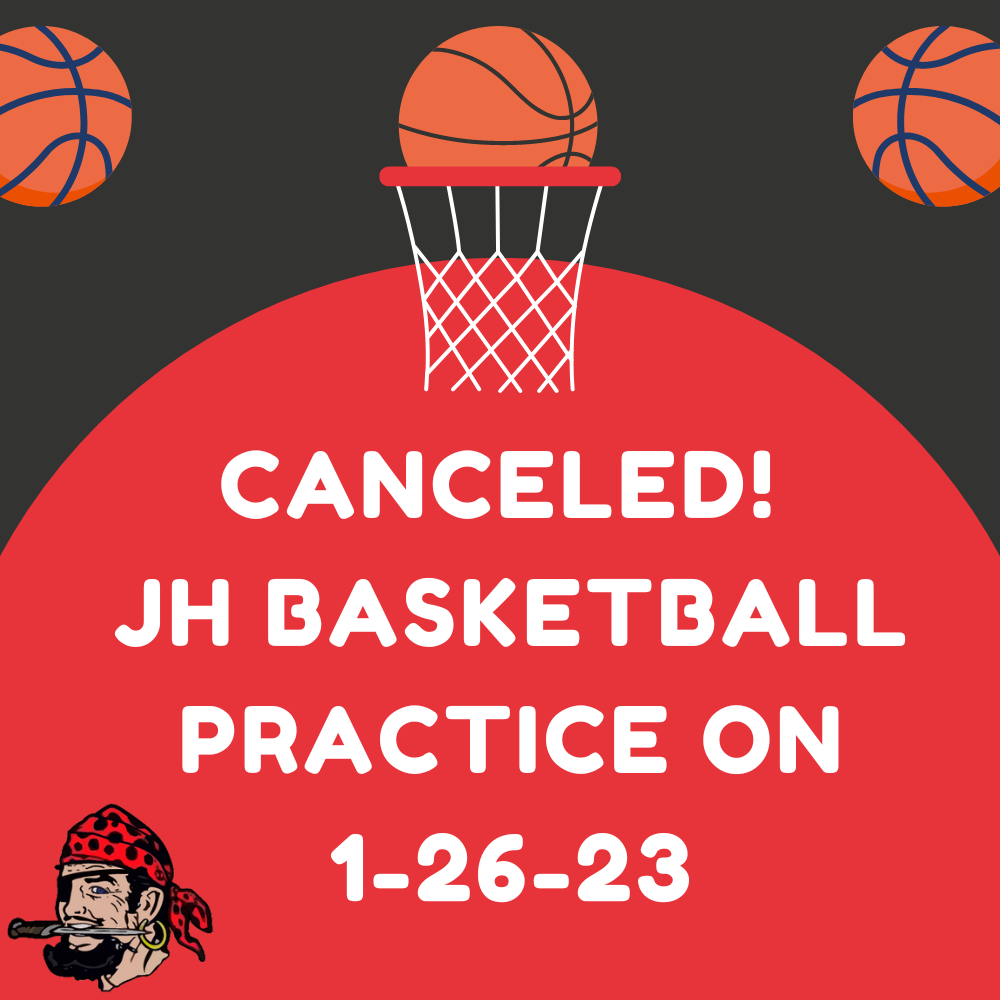 Good evening Red Raiders. Marlette Community Schools will be closed tomorrow, Jan. 26, due to inclement weather. Red Raider Care will remain open. Be safe everyone! #RedRaiderNation #snowday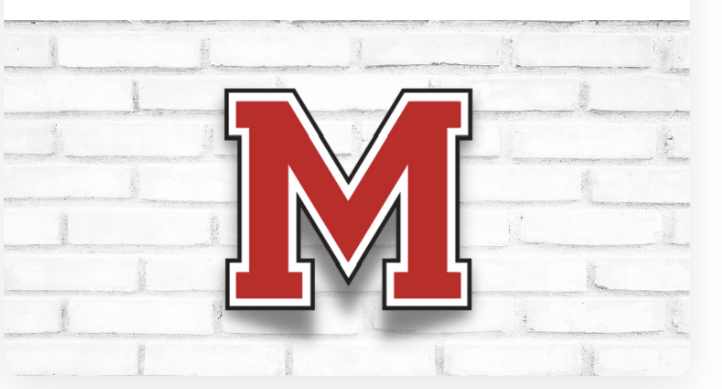 The Boys Basketball game vs. Ubly has been cancelled today... Wednesday, January 25.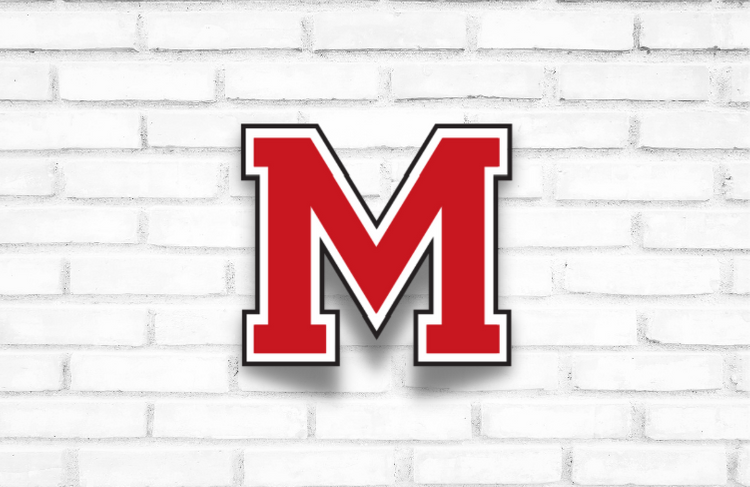 A great win for our Varsity Red Raiders. #GoRed!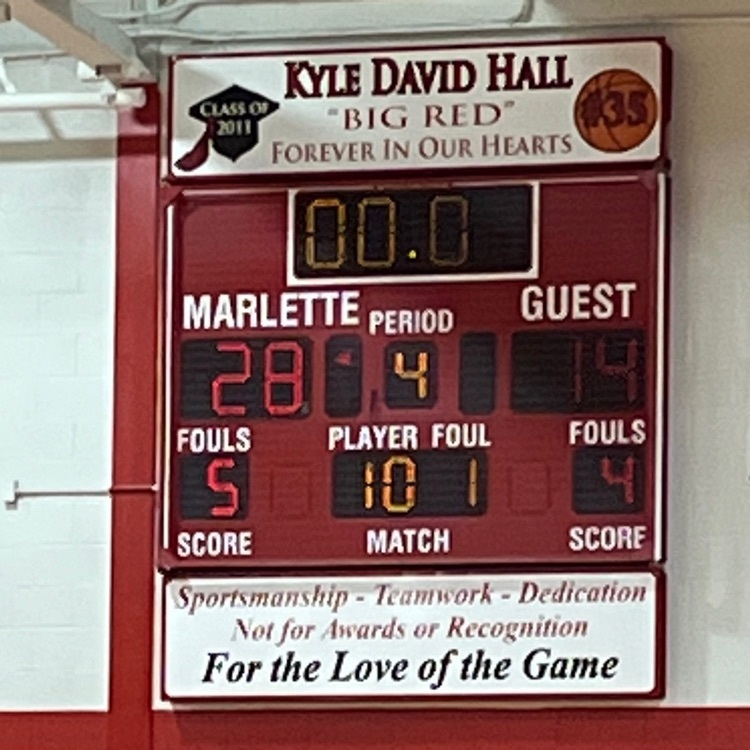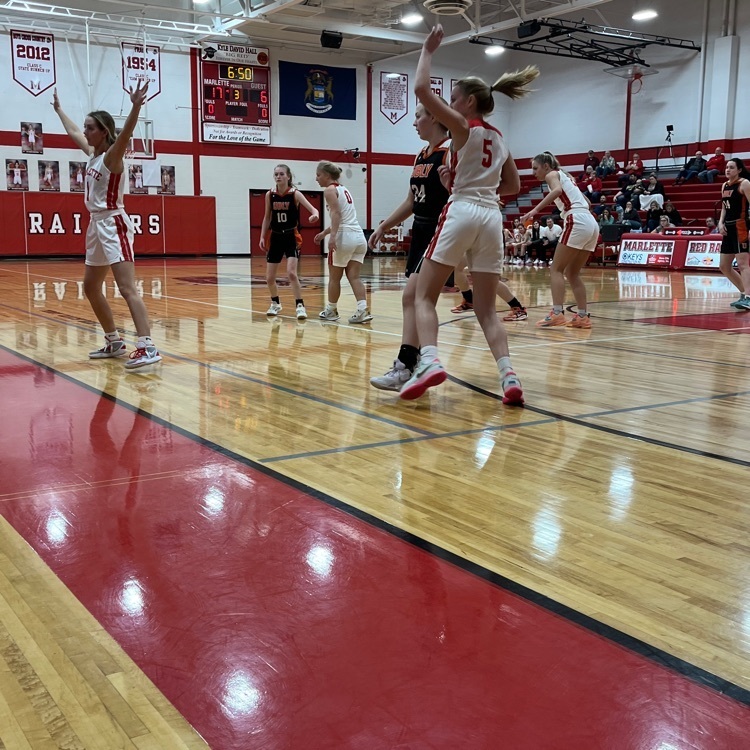 In Mrs. Laursen's room, there is a student spotlight board. Students took a blank sheet of paper, and Mrs. Laursen gave them step-by-step directions on how to draw their gingerbread men. Once they completed their drawing, they were able to add details. During the read-aloud time, Mrs. Laursen reads different stories about gingerbread men, and the students make comparisons/contrasts between the other stories.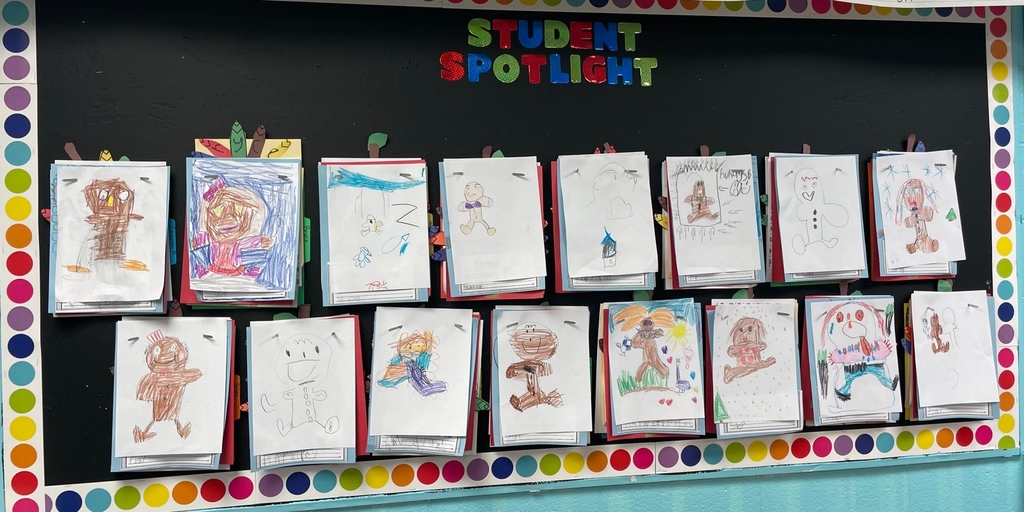 There's still time to purchase your Snowcoming apparel! For ease in purchasing, use the QR Code. Apparel will be delivered to each school building on Thursday, Feb. 2nd.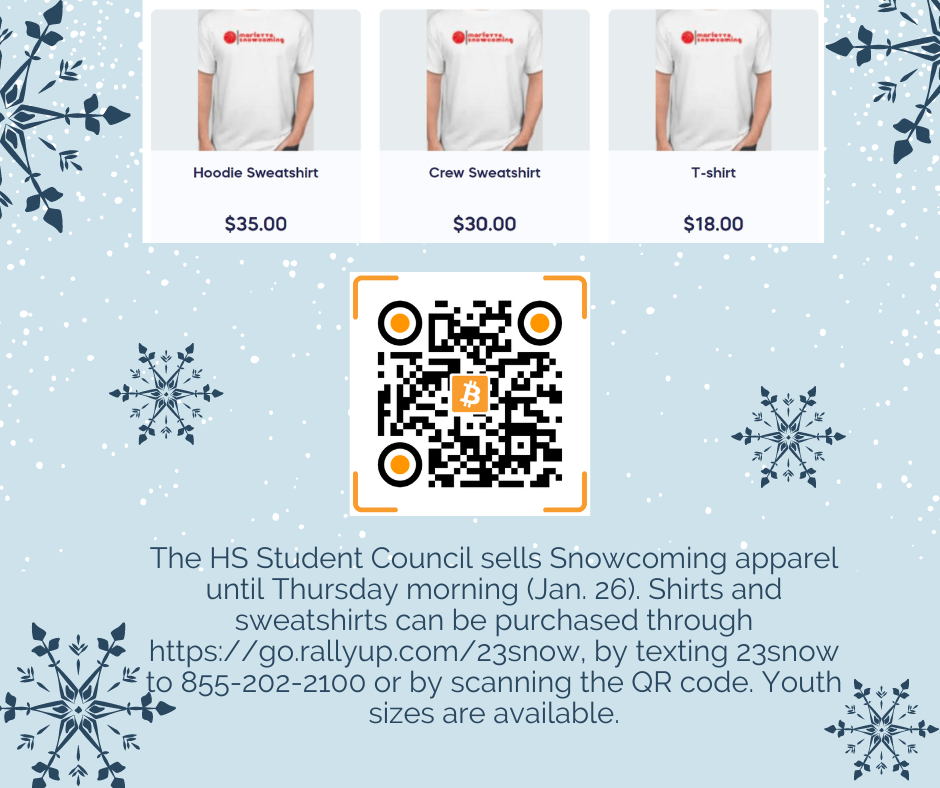 Come out Thursday, January 26 to support our Lady Raiders in our Pink Out game against Harbor Beach. Help both teams shoot for a cause and BEAT CANCER!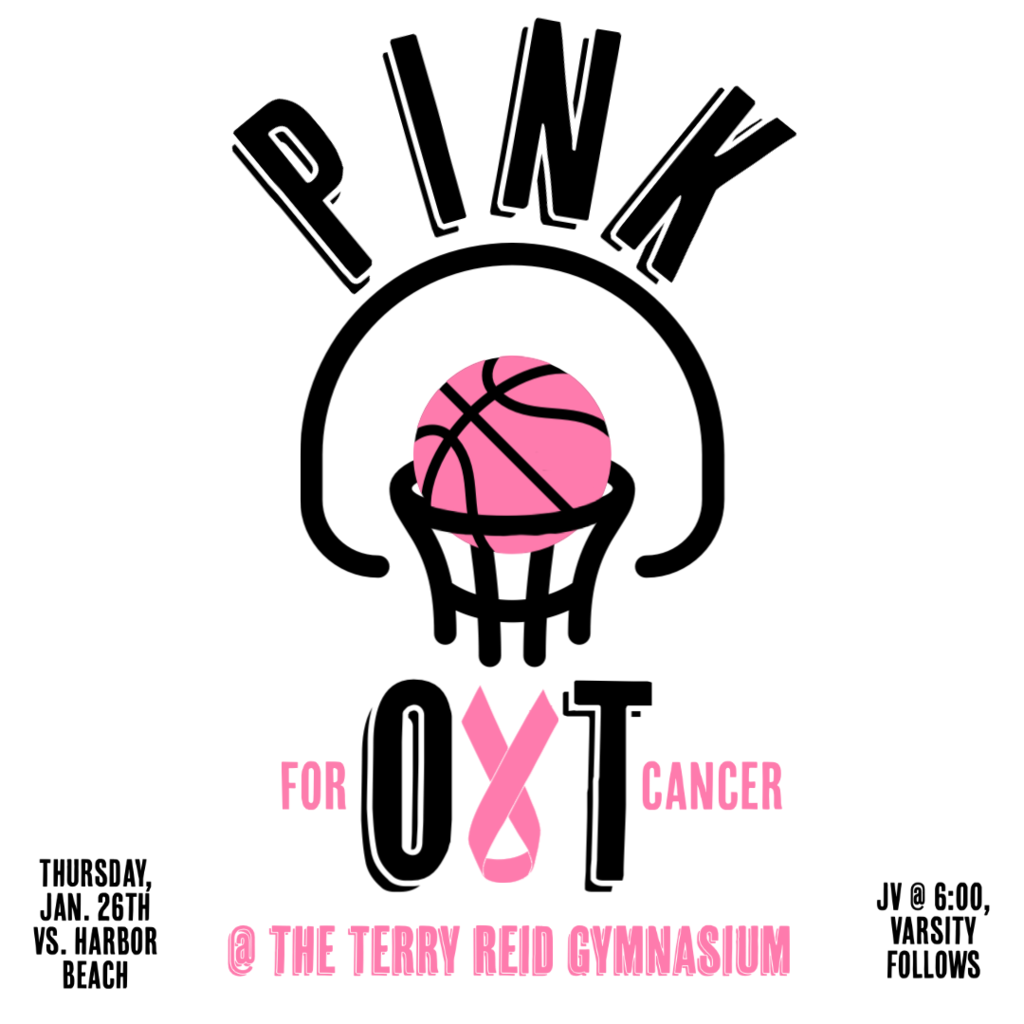 The ninth-grade students worked hard to create a museum display and a replica of an artifact related to WWI. The presentation must explain the artifact, its significance to the war, and its impact on society. The projects are then displayed in a WWI Museum at the high school for students and faculty to preview and learn more about this monumental time in our country's history. Thank you, Ms. Bednaryczk for creating an engaging platform for learning.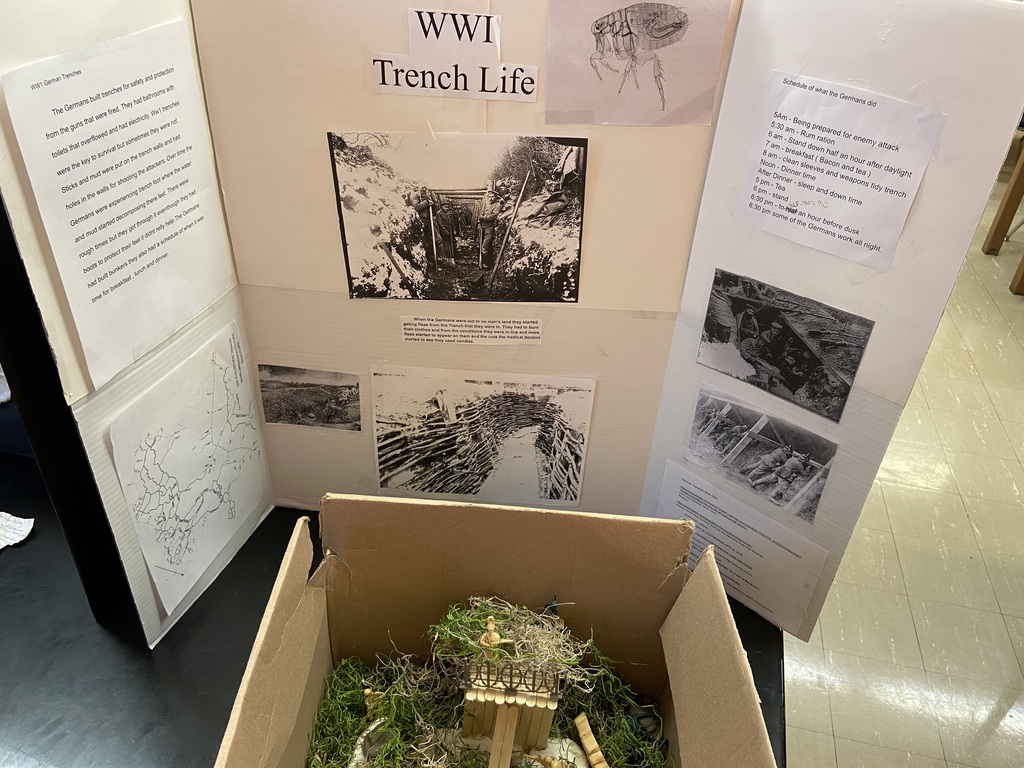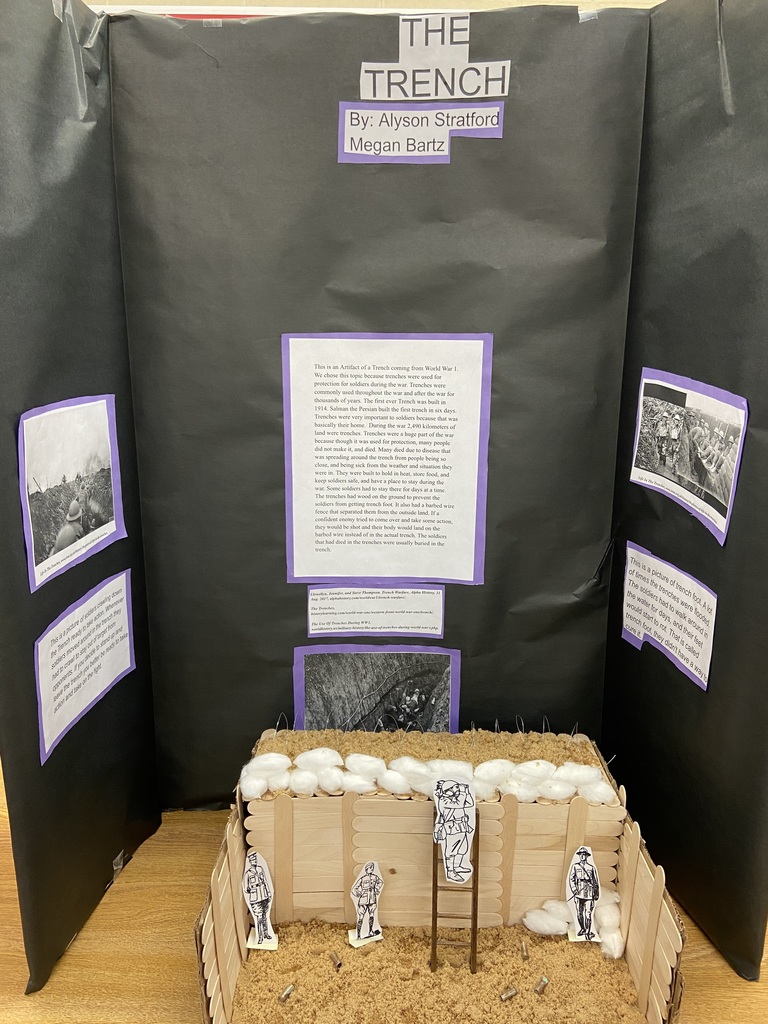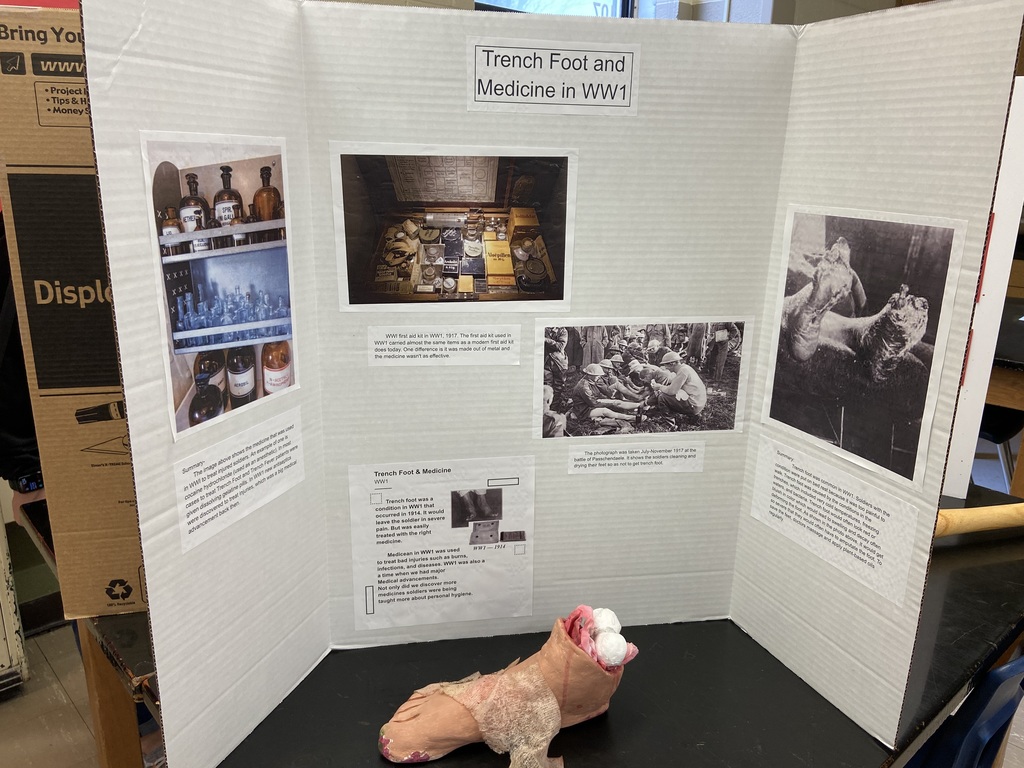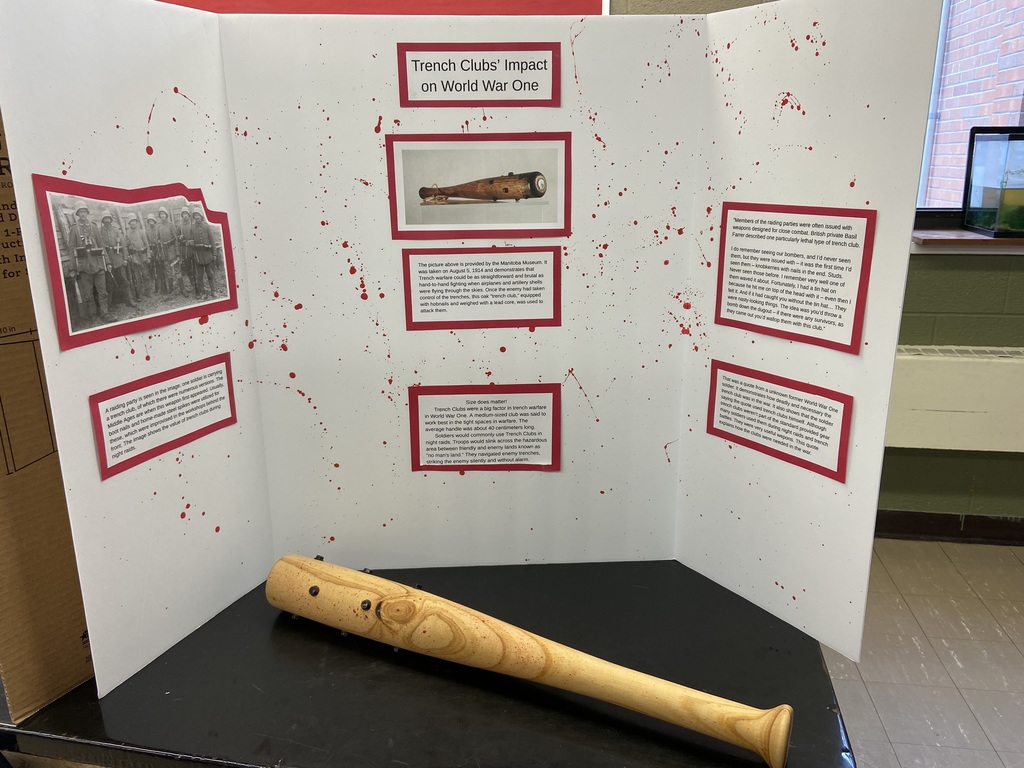 Get your PINK on! Come support the Girls Basketball teams on 1-26-22 and wear PINK!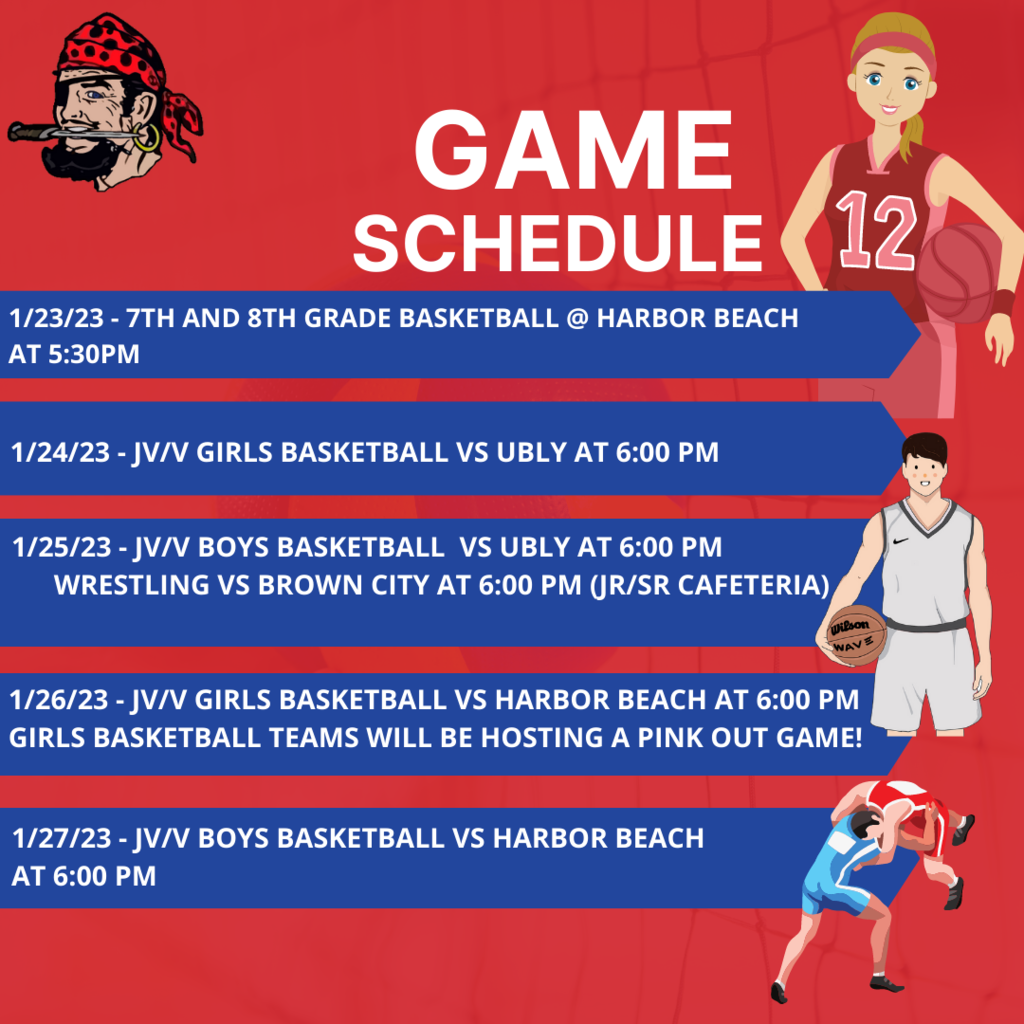 Ms. Ross, or as some may call her, the PE-Nut lady, came in on Thursday to teach the students about the Two Bite Club. The Two Bite Club is for those who try at least two bites of a new food before saying they don't like it. The students then got to join the Two Bite Club by trying two tastes of the Vegetable Minestrone Soup that Ms. Ross made for them.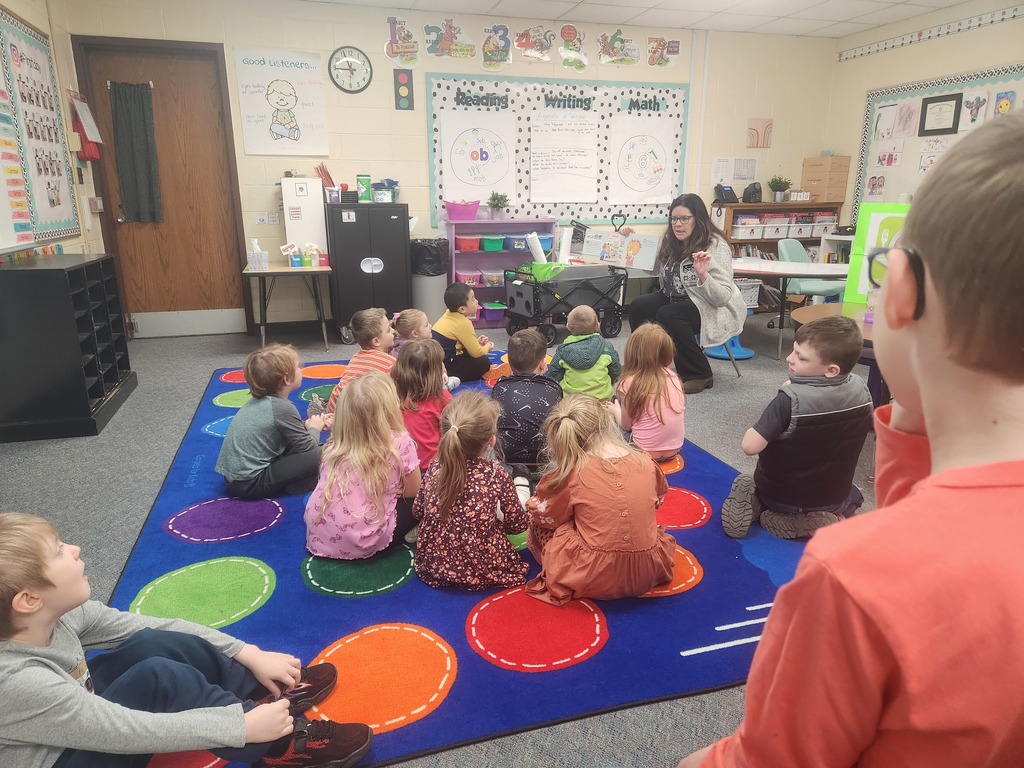 Ms. Laursen's class earned all of their letters in the word LEADER again and, this time chose to have a camping day in class. The students were highly engaged and excited to learn and work from their sleeping bags/blankets.

The JV and Varsity boys basketball teams fought hard tonight against rival, Sandusky. Unfortunately, both teams came up short. Come support both teams as they take on Ubly next Wednesday at home! 🏀