The elementary school is selling donuts and all orders are due this Friday!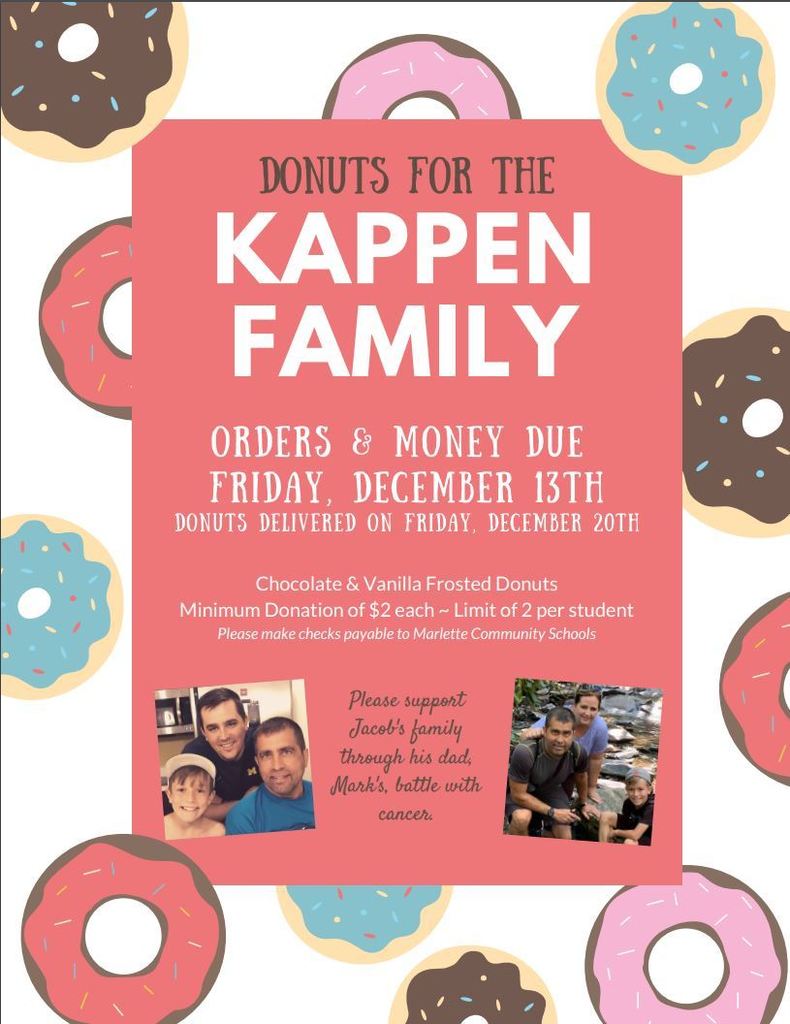 Congratulations to the elementary's Students of the Week, Calvin & Lacey!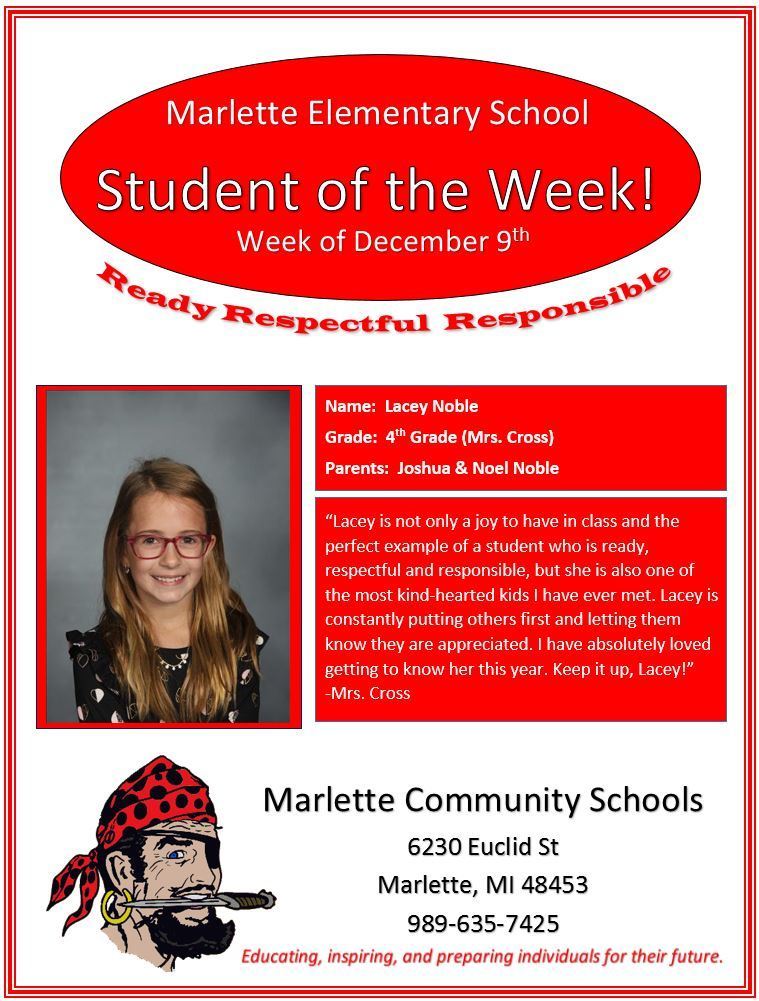 Just a reminder that we do have before and after school care available in the elementary school for all students, preschool through sixth grade. Red Raider Care is also open on some days that the schools are closed. Contact Ms. Tiffany for details-
tbrooks@marletteschools.org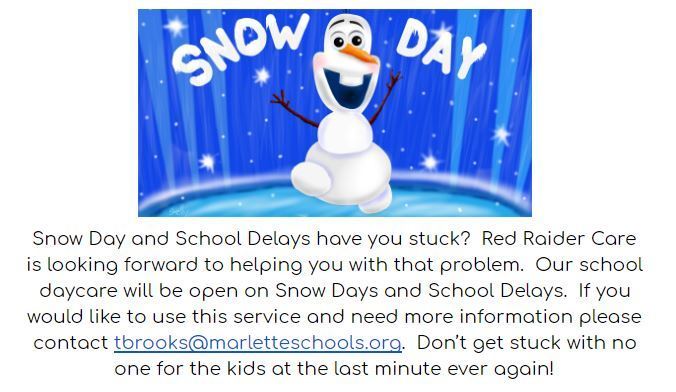 If you are cleaning up around your house and find some old board games, Marlette Elementary will gladly take them off your hands. We are accepting new games as well if you are so inclined. We appreciate your help!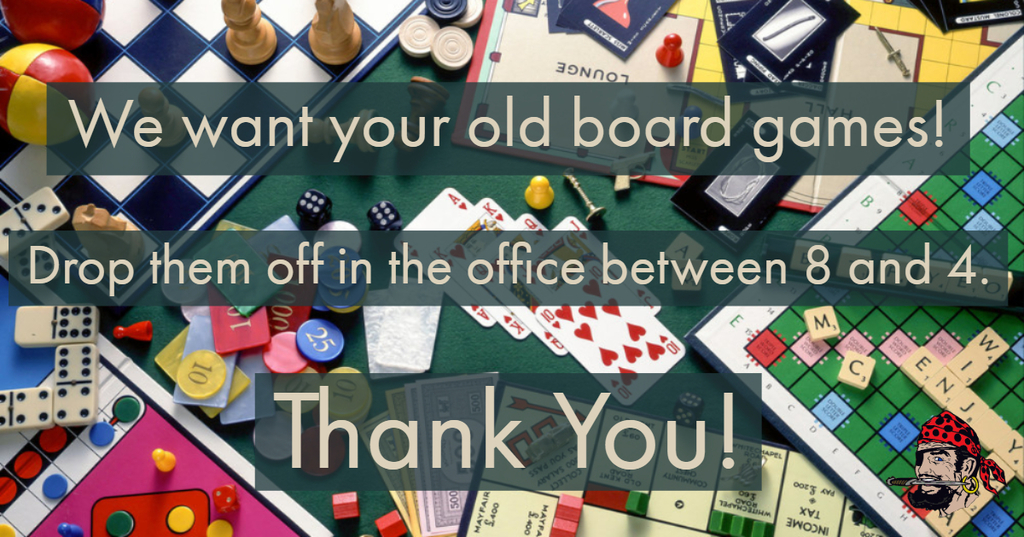 This morning the first graders held a writing celebration to showcase their informational writing. Mrs Cross's fourth graders joined Mrs. Pennington's class in leaving compliments to the authors about their writing and illustrations.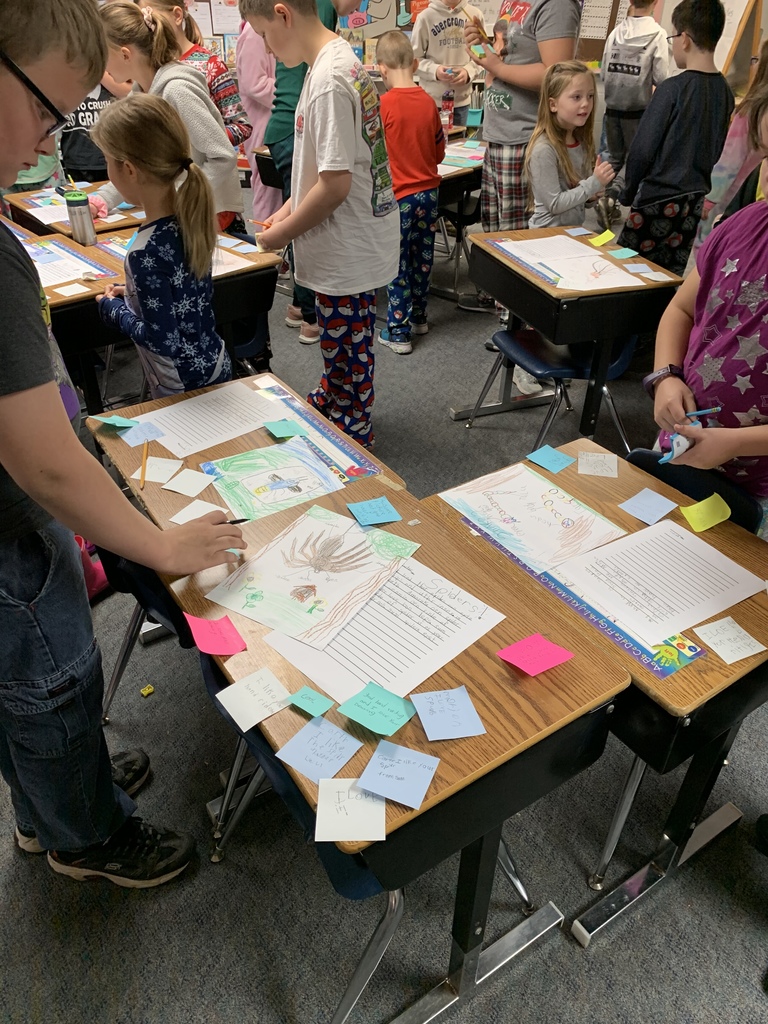 Rodney Raider had a very eventful day at the elementary school today, ending with a ride to the elf hospital. Everything is ok and he will be back at it tomorrow.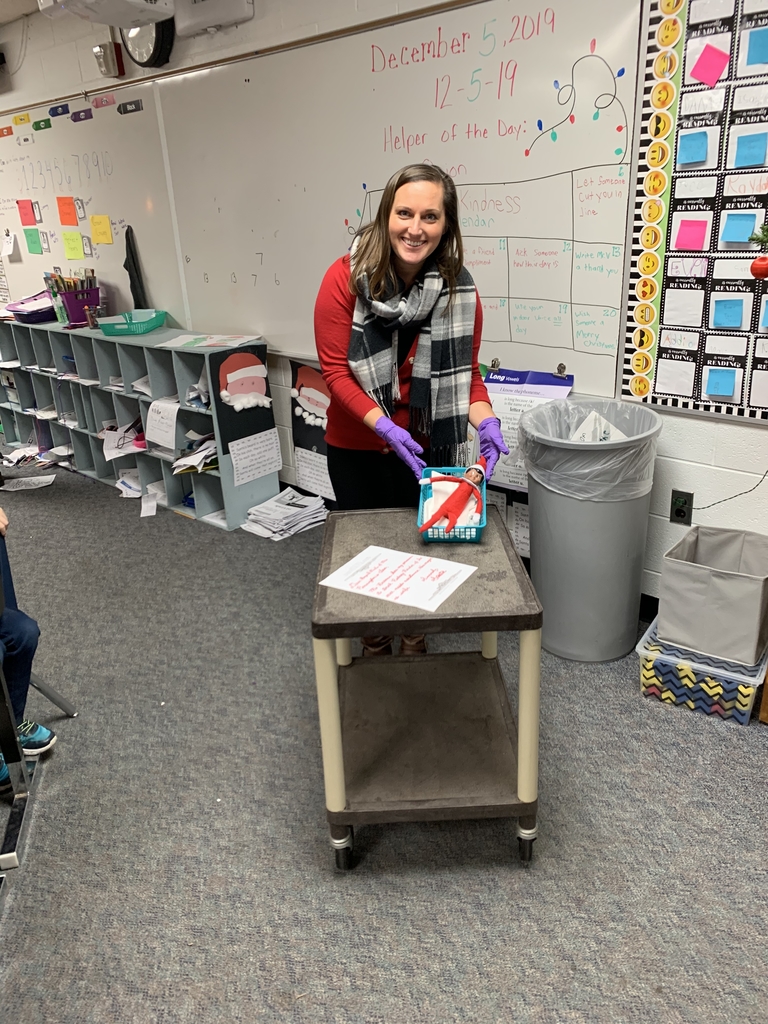 Congratulations to our winners of the Patriot Pen Essay Contest sponsored by our local VFW. 1st place - Domonic Crossno 2nd place - Natalie Lefler 3rd place - Rachel Canfield Tremendous writing by all. Thank you Mrs. Blatt for providing this opportunity to our students!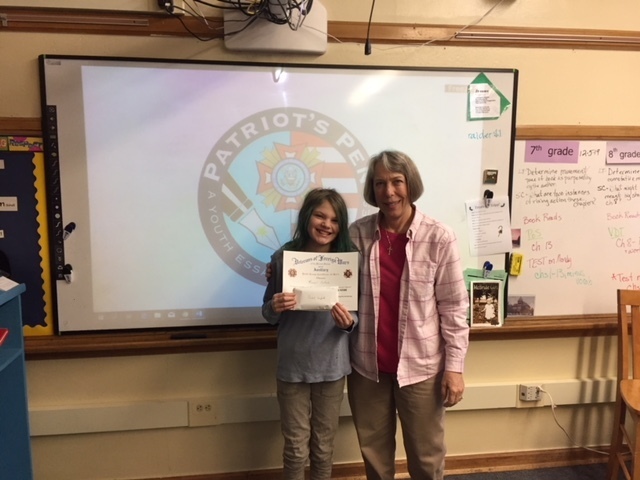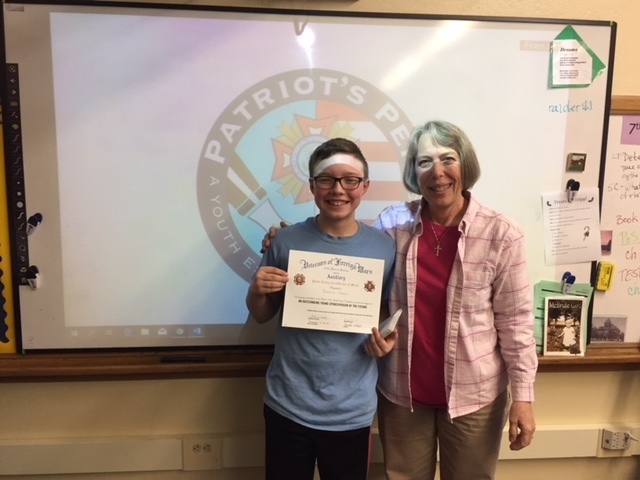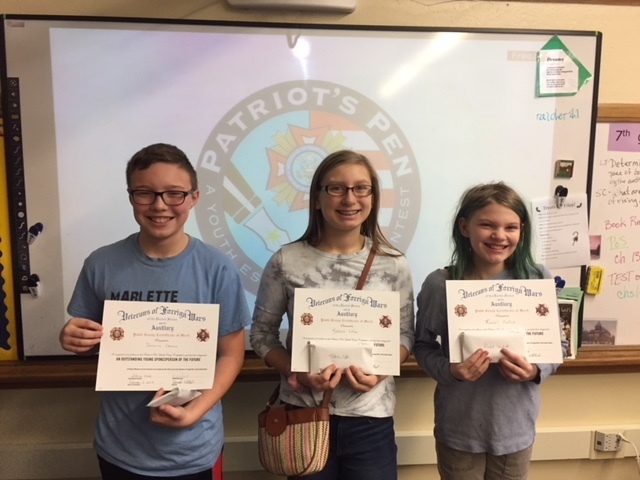 ELEMENTARY FAMILIES: Please make sure you turn in your November read at home calendar by this Friday!
What do you do when you find a house centipede in your classroom? If you're Mrs. Pennington, you turn it into a learning experience and have your first graders investigate and find out all about them!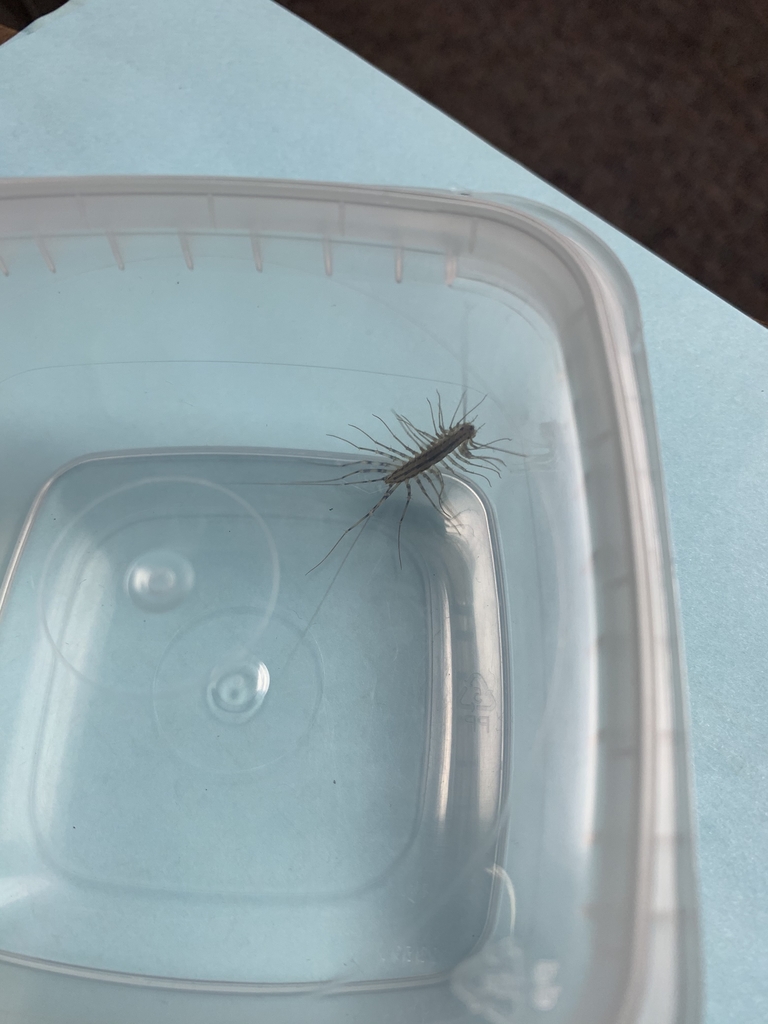 Please consider supporting Outride, the organization that awarded Marlette Schools with 36 bikes for students to ride. Outride is dedicated to providing cycling interventions to improve social, emotional, and cognitive health.
https://www.facebook.com/outride.bike/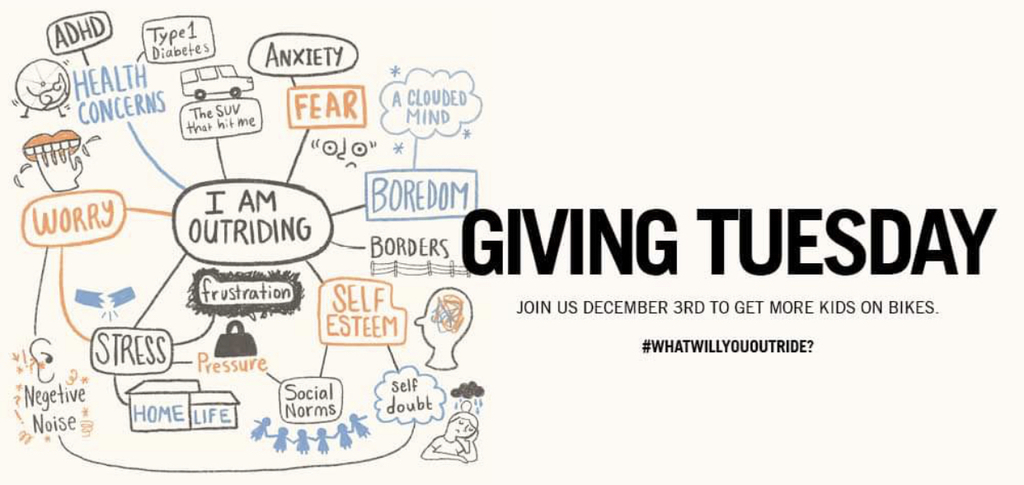 Everyone knows that attendance is important, but Ms. Fantin's fifth graders really know it! They're the back-to-back-to-back best monthly attendance award winners in the elementary! 97.4% average daily attendance rate for November.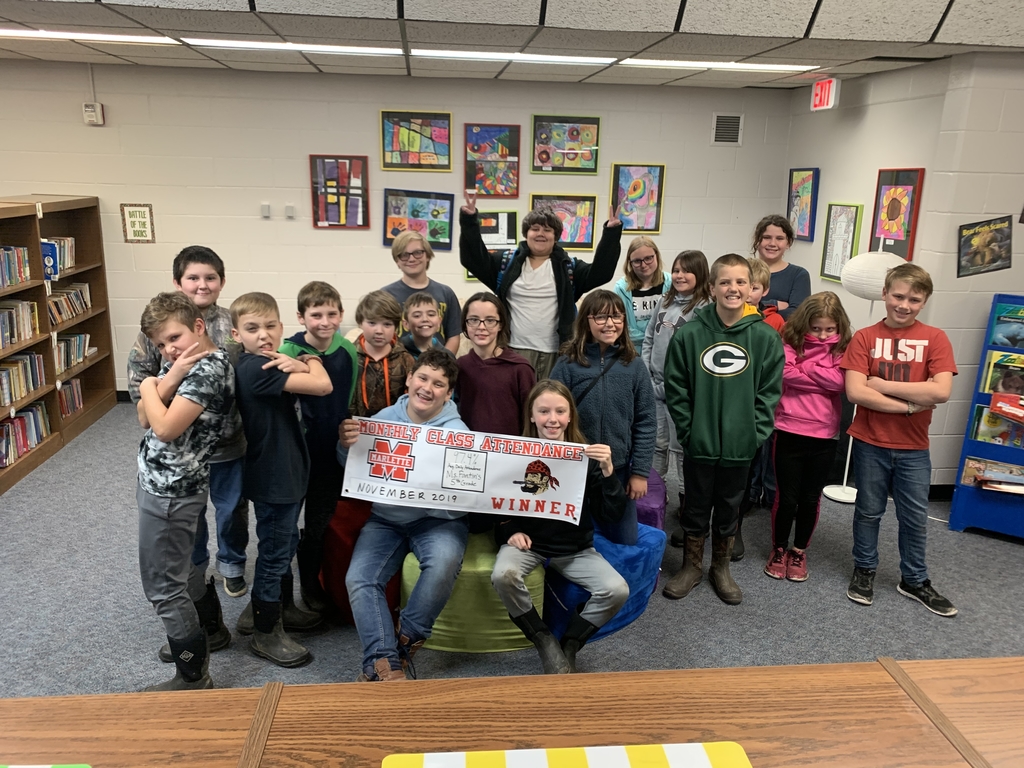 Congratulations to our Students of the Week, Adam & Olivia! #RedRaiderNation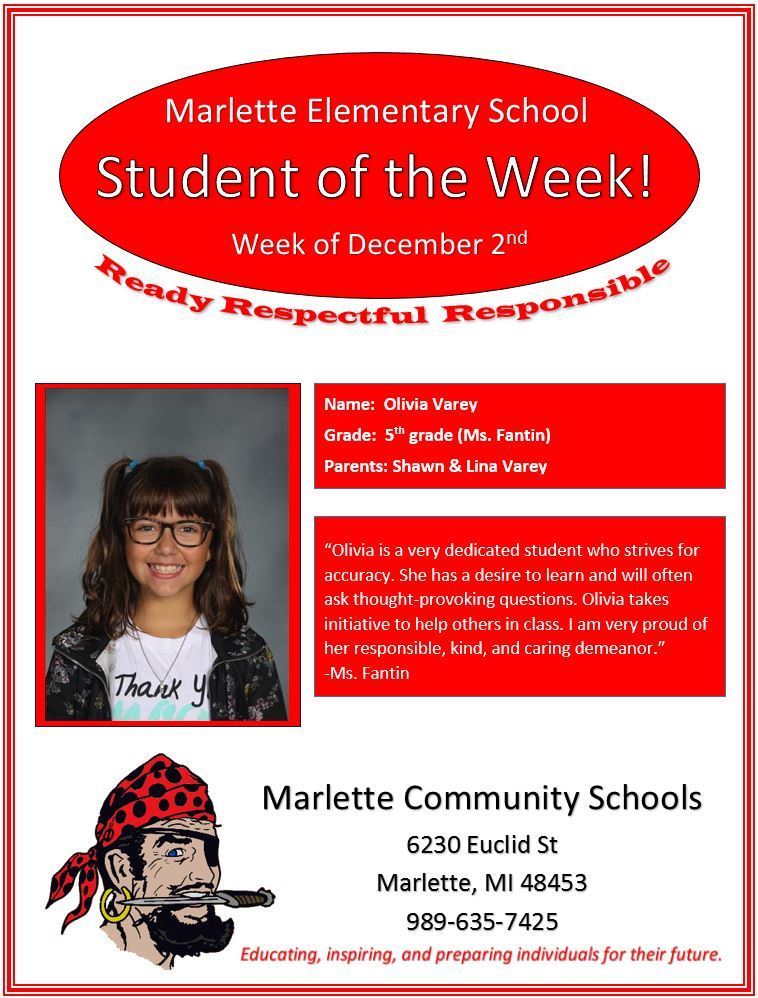 Happy Thanksgiving #RedRaiderNation! We are thankful for such an amazing community!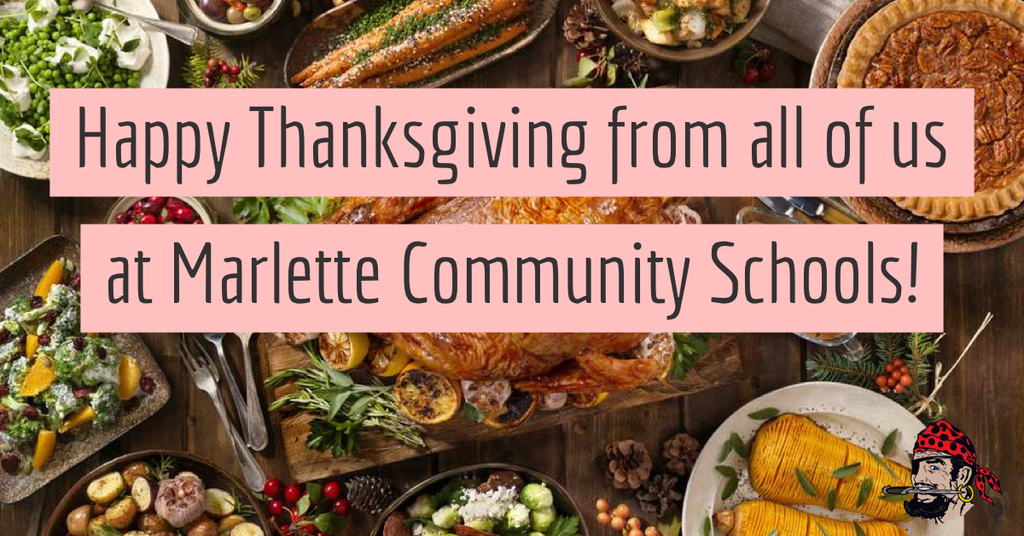 Congratulations to the lucky winners of our 1st marking period Positive Behavior Incentive Program drawing. A special thank you to our program sponsors: Culligan Water Conditioners, Marlette McDonald's, Liebler Insurance Agency, and Home Again Antiques.
The elementary school received a great message and some entertaining magic this morning.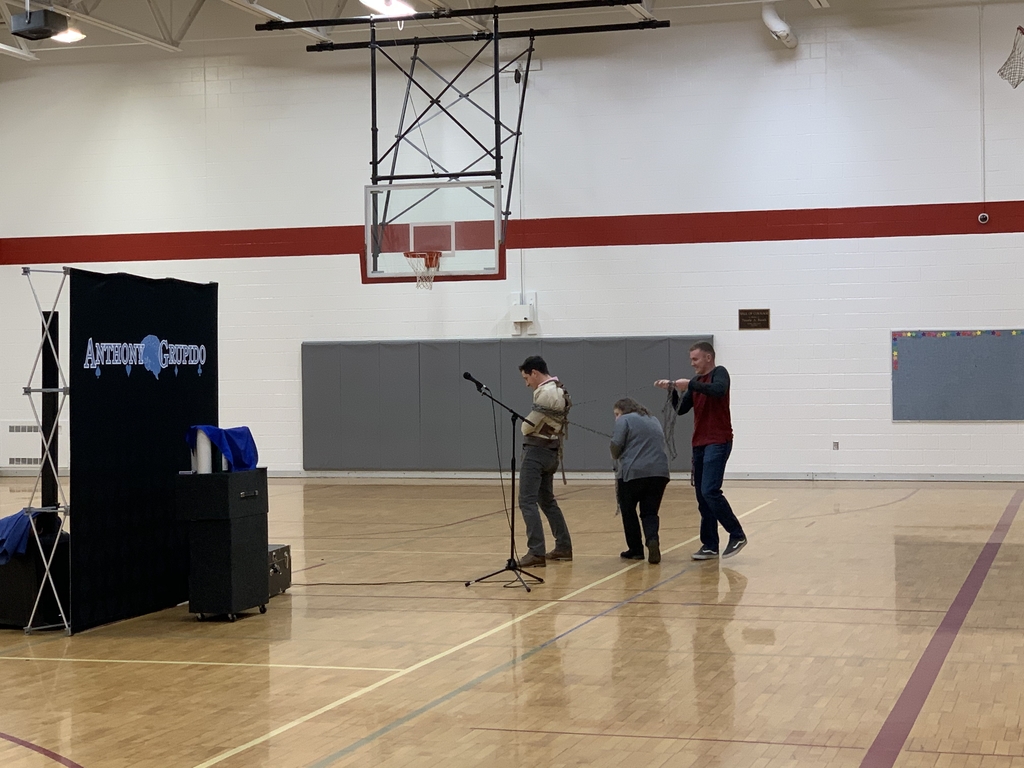 Marlette 12th grade students have been busy the past two months with planning their future paths. Thank you Mr. Lareau and Mrs. Helwig for all the assistance and support you provide our students. Thank you Sanilac CAN for donating "tool kits" to our seniors!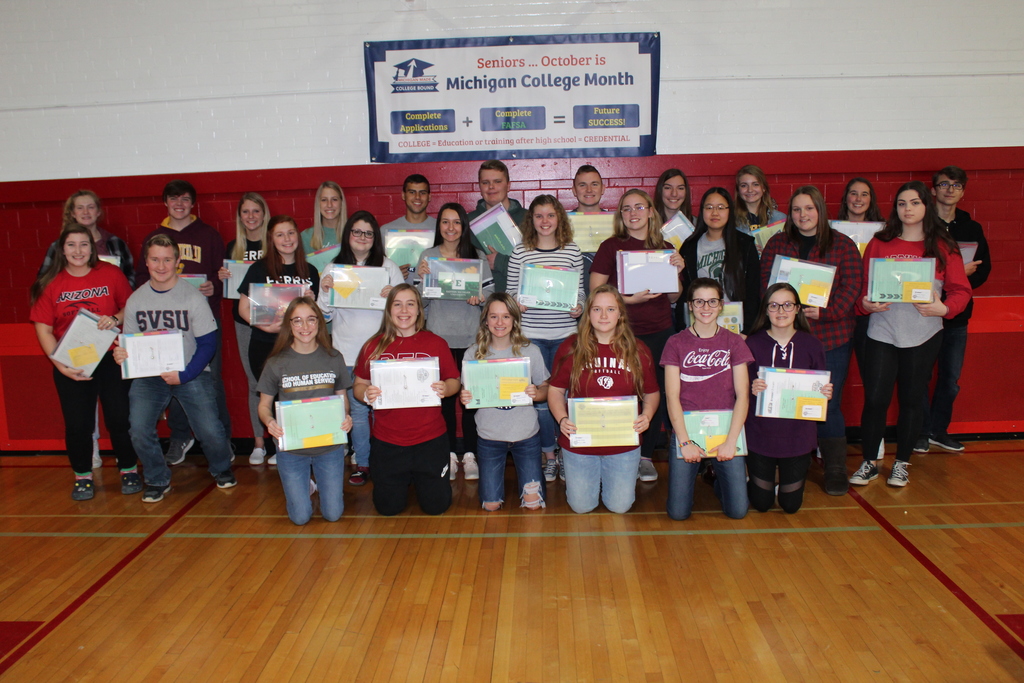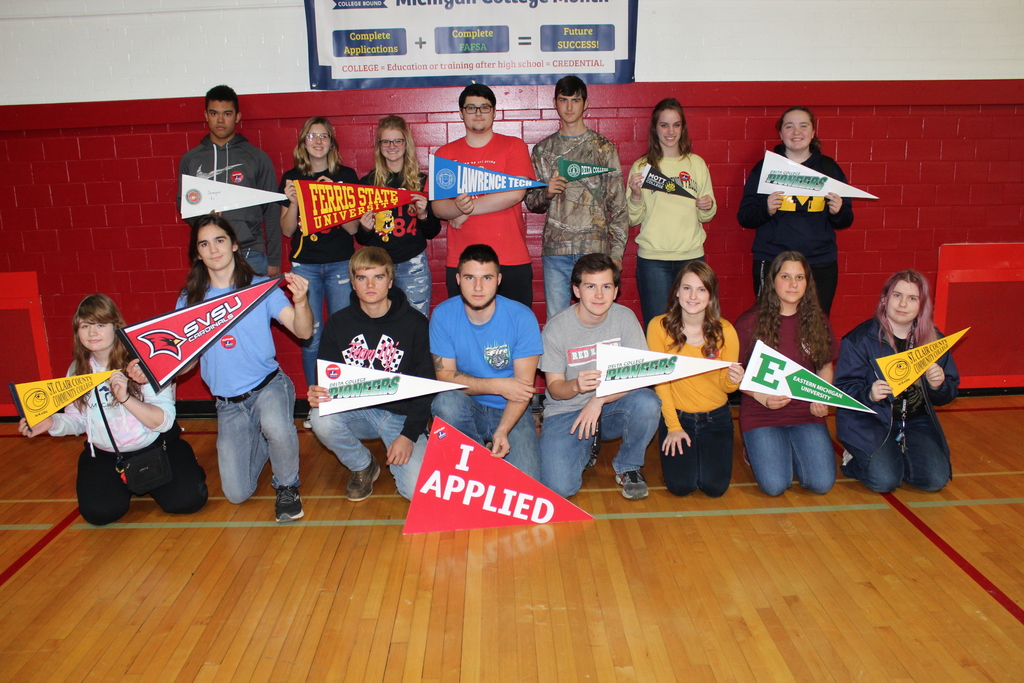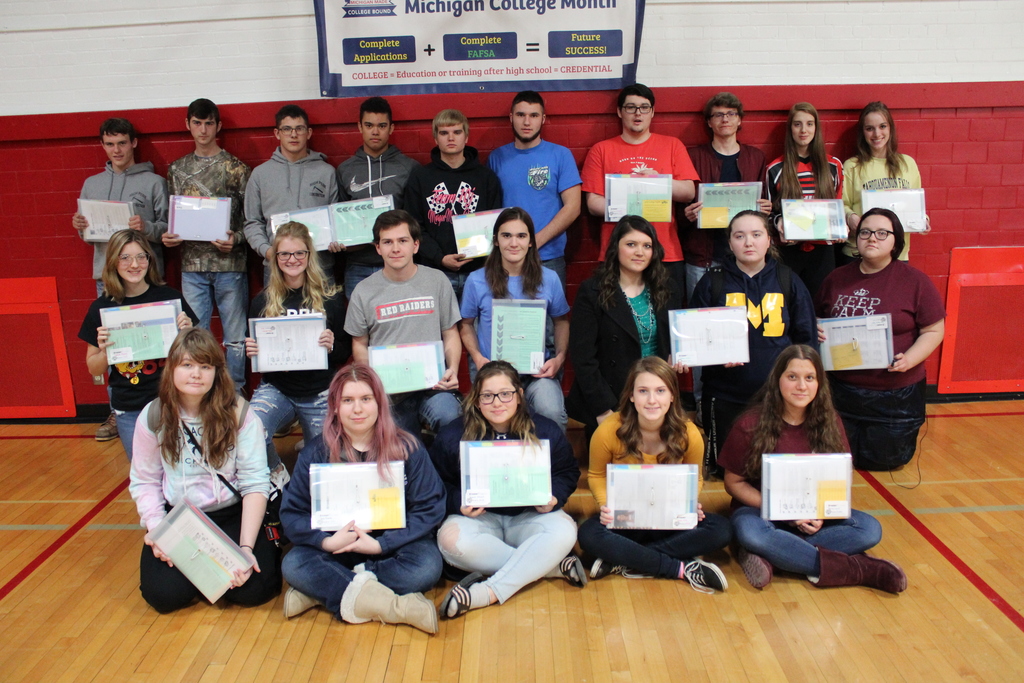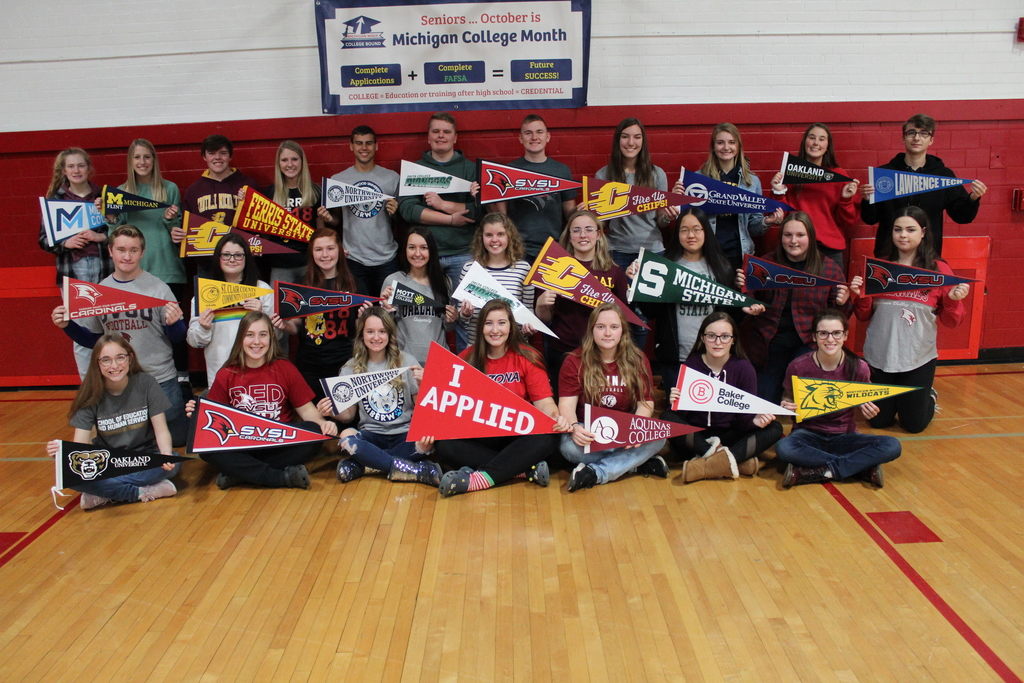 We are so blessed to live in this amazing community! Five of our families will enjoy a traditional Thanksgiving feast thanks to the generosity of a family at the elementary and our friends at Marlette Regional Hospital. Five full meals donated today! #Thanksgiving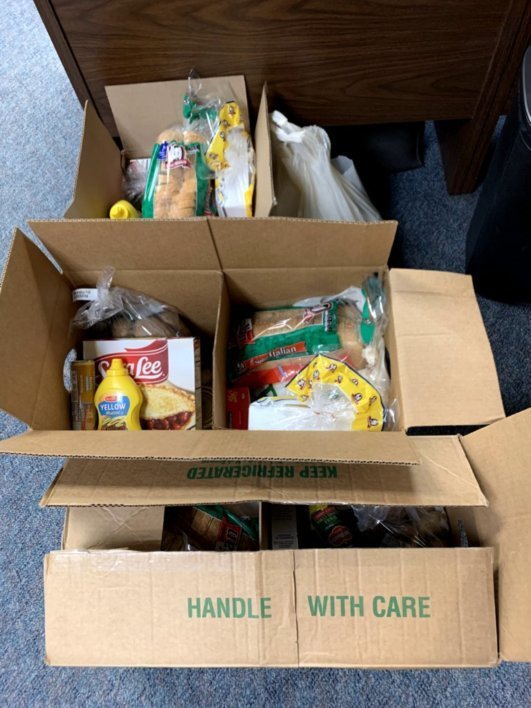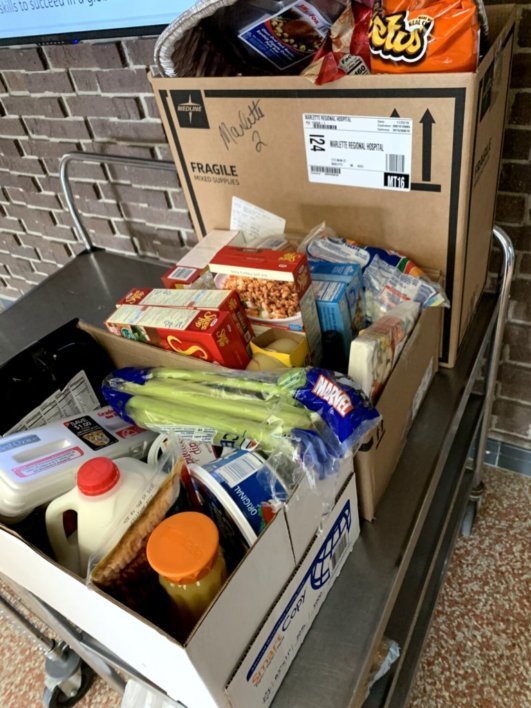 Congratulations to our elementary Students of the Week, Brody & Elainena! #RedRaiderNation